---
Wilderness Therapy wilderness instructor
featured
Northwoods 
Wilderness Therapy operates year-round and accepts students through a rolling admissions process.  
The 
Chaquamegon
 National Forest provides a beautiful 
and diverse 
landscape for our field area.  
With specialized programming for each season, students may find themselves hiking, canoeing, climbing, ice fishing, and dogsledding among other
 peak Adventure Experiences.  Our program is positioned for "
back country
" 
immersion in a field area that is simultaneously located 
close to town.  
This a
llows staff and supplies to move quickly to our 
student groups
.  In the event a student requires medical evaluation or care they are only a short distance from hospital and medical services.  
High accessibility to our cabins, 
close proximity
 to our leadership team, and s
trategic operations
 have all
 contributed to Northwoods Wilderness Therapy setting an industry leading 
record in safety
.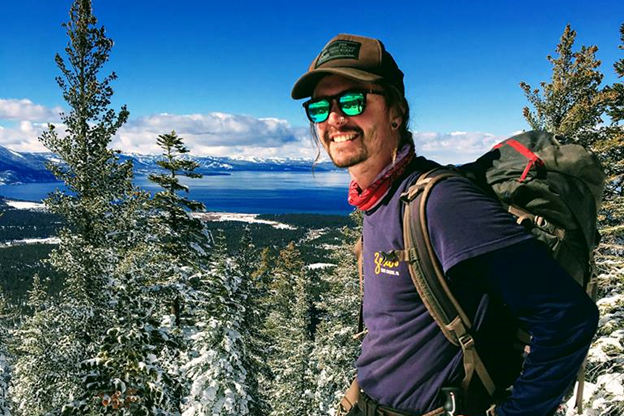 Additional Job Details
International Applicants Allowed?

No
Work Visa Sponsoring Available

No
Job Overview
Looking for work where you can make a difference?
At Northwoods Wilderness Therapy you can have a career in creating JOY and HEALing Generations!
Wilderness Instructor, Northwoods Wilderness Therapy
Northwoods Wilderness Therapy offers an amazing atmosphere of acceptance and support in a wonderful environment! With our unique and out-of-doors style location in Medford, Wisconsin, where the Chequamegon-Nicolet National Forest covers more than 1.5 million acres of Wisconsin's northwoods, managing lands for multiple uses including forestry, wildlife habitat, outdoor recreation, fisheries management, special forest products gathering, wilderness and natural areas management.  You may come alive and thrive with the visual rewards of nature. For many, our location is a vacation destination, but you will LIVE here!
Our company is striving to bring adolescent depression, anxiety, and suicide to all-time lows by 2028.
Our program serves pre-teens and adolescents. As a wilderness instructor, you would be responsible for safety and wellbeing of our students, assisting with the best mitigating methods for the restoration of health.
Our programs specialize in treating struggles associated with developmental trauma, attachment, anxiety, and addiction.
Access to endless outdoor activities including kayaking, mountain biking, skiing, fishing, climbing, and more
Canine therapy integrated into treatment
At Northwoods Wilderness Therapy we invite and encourage family participation in family intensive treatments throughout the year.
As a Wilderness Instructor, you will be supported by an experienced Executive Director, Program Director, Clinical Director, Field Director, Administrative Team, and Logistical Staff focused on the mission to facilitate lasting positive change for young people and their families.
What does Northwoods Wilderness Therapy offer you? Northwoods Wilderness Therapy
As the Wilderness Instructor, you will enjoy the following benefits and responsibilities:
Access to professional growth using our leading-edge strategies and trainings with our exceptional leaders
Competitive salary
Comprehensive Benefit Program that includes medical insurance with a generous company contribution towards a high deductible plan, dental insurance, vision insurance, voluntary life and AD&D insurance, long-term disability, 401K with company matching, and paid maternal leave.
Company Paid Time Off
Bonus for Wilderness First Responder certified.
Qualify for Pro Deals as an outdoor professional with many outdoor brands
Opportunity to foster relationships with adolescents and their families, create joy in their lives, and heal generations.
Join a team of nationally recognized industry leaders who provide you with a framework of training, support, and long-term advancement opportunities.
Northwoods Wilderness Therapy and team members embrace the core values of empathy, trusting relationships, service, growth, and results.
What do you bring to this position?
Minimum bachelor's Degree in related field, or experience.
Qualified applicants will have either a bachelor's degree in related field (psych, education, outdoor leadership) or have at least 1 year of work experience with youth in an outdoor or mental health setting'
Preferred -Two years of working experience in a wilderness setting
Must possess a current first aid and CPR certification; Certified Wilderness First Responder preferred
Ability to plan, implement, and adjust a course of treatment as required.
Ability to pass a state background check.
Must be able to commit to an 8-day on/6-day off schedule
I am interested in learning more. Who do I contact?
Northwoods Wilderness Therapy is an Equal Employment Opportunity Employer. Northwoods Wilderness Therapy is committed to enriching the therapeutic and healing experience it offers through the diversity of its employees and community. Northwoods Wilderness Therapy seeks to recruit and support a broadly diverse staff who will contribute to the organization's excellence, diversity of viewpoints and experiences, and relevance in a global society.