---
Vice President and Campus Dean, Leadville (Residential) & Salida (Non-Residential), Colorado Mountain College, Leadville & Salida, Colorado
featured
Our vision Colorado Mountain College aspires to be the most inclusive and innovative student-centered college in the nation, elevating the economic, social, cultural, and environmental vitality of its beautiful Rocky Mountain communities. About Colorado Mountain College Imagine working at a college that welcomes everyone — students, faculty, staff, and community members — regardless of their backgrounds, beliefs, or traditions. An institution that is also integrally connected to, appreciated by, and supported by those same communities. Envision yourself at a dynamic, innovative, forward-leaning college that has a highly entrepreneurial spirit and deep commitment to every learner – from first-generation college students and new-traditional and adult learners to academically motivated students seeking a more traditional liberal arts education – all within a robust and highly personalized learning environment. Visualize applying your energy and skills for an organization that respects and cares about its employees enough to offer competitive compensation and benefits while encouraging every team member to renew and recharge in places of inspiration, reflection, and world-class outdoor recreation. Welcome to Colorado Mountain College and its eleven campus locations sprinkled across a spectacular region of Colorado's central Rocky Mountains. The college CMC is a comprehensive, public, open-access dual-mission institution offering 136 academic programs ranging from specialized certificates to associate and bachelor's degrees, a wide range of online, non-credit and lifelong learning courses, as well as extensive concurrent enrollment opportunities in close partnership with neighboring school districts. Over 15,000 students attend CMC annually, and 40% of degree-seeking students earn a certificate or degree every year. The college's Latinx enrollment has doubled in six years to 27%, making CMC eligible for federal Hispanic Serving Institution (HSI) status. CMC courses are highly personal and many are highly experiential by design, each with a maximum registration of 25 students. Colorado Mountain College campuses are located in Aspen, Carbondale, Breckenridge, Dillon, Steamboat Springs, Glenwood Springs, Glenwood Springs-Spring Valley, Leadville, Rifle, the Vail Valley, and Salida. Of these locations, three are residential—Spring Valley, Leadville, and Steamboat Springs — and students in Breckenridge have access to college-owned off-campus housing. CMC campuses are close-knit communities, on average serving between 1,000 – 2,000 students. The majority of the college's financial support comes from local property taxes, not tuition or state revenues.  Consequently, CMC is uniquely positioned to be entrepreneurial, nimble, mission-focused, and responsive to community and workforce needs. The college's Central Services administrative office, which provides administrative support to all campus locations, is located in historic downtown Glenwood Springs, the town from which CMC originally launched in 1965. Colorado Mountain College is accredited by the Higher Learning Commission and authorized by the Colorado Commission on Higher Education. For general information about CMC, its programs, locations, students, faculty, and offerings, go to: www.coloradomtn.edu. Our commitment to an environment where everyone belongs Our college and beloved mountain communities are enriched by a variety of voices and experiences. At Colorado Mountain College, we continually work to improve learning and working environments that welcome everyone.  We are deeply committed to promoting a free and open exchange of ideas, improving critical thinking, deepening mutual empathy and respect, and ensuring that every learner and team member has equal opportunities for personal and professional success. The college prioritizes the recruitment, hiring and retaining of a highly engaged workforce that reflects and supports the backgrounds, characteristics and aspirations of the students enrolled at the college.  CMC therefore values applicants who demonstrate prior accomplishments, training, and a commitment to the concepts of inclusive and equitable practices, as well as an understanding of historic and current social issues that impact groups of different socio-economic and cultural backgrounds. CMC employees enjoy regular opportunities to raise their awareness about pressing societal issues, develop individual critical thinking skills, and expand their understanding of and empathy toward others regardless of race, gender, ethnicity or other factors. Our goal is to deliver highly personalized teaching methods and effective student support services that enable students to achieve their goals, regardless of academic or financial barriers. Applicants to Colorado Mountain College must demonstrate a commitment and competence to work effectively with students, employees, and community members of all backgrounds. For more information about CMC, go to: www.coloradomtn.edu.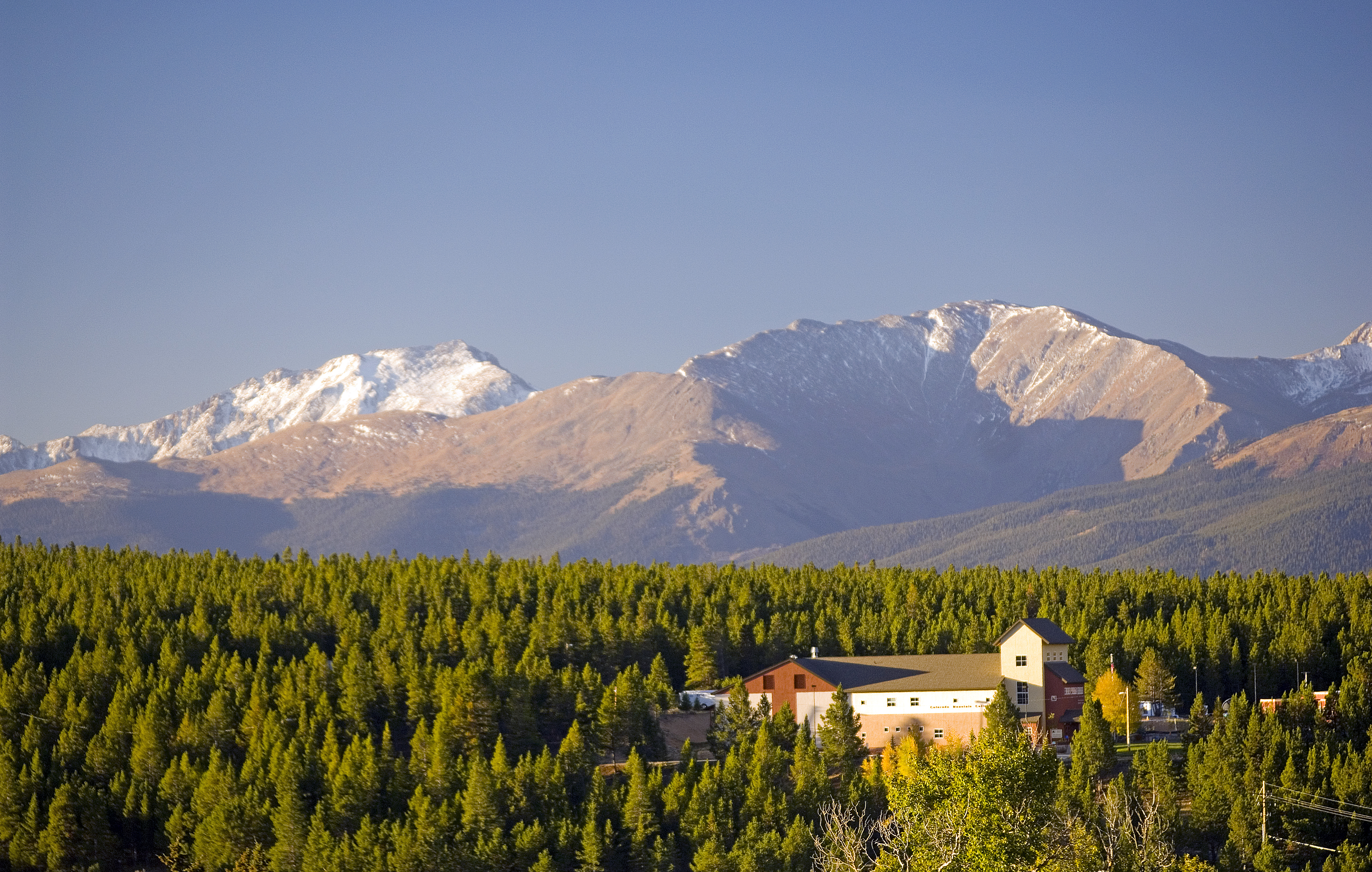 Additional Job Details
International Applicants Allowed?

No
Work Visa Sponsoring Available

No
Job Overview
The Position
Under the general direction of the College President and in close coordination with the college's Chief Operating Officer & Chief of Staff, the Vice President and Campus Dean for Leadville and Salida provides executive level vision, innovation, and overall leadership of the campuses to ensure the success of students, employees, and the communities. This position works closely with the college's executive team as well as internal and external constituent groups to further CMC's mission and vision, including responding to the changing needs and demographics of local communities.
The position oversees the operations of both campuses as well as programming for the balance of Chaffee County, which is not in CMC's taxing district, but part of its broader service area; adhering to college-wide policy and working in close collaboration with central office leadership and departments.  The incumbent is accountable for compliance with all federal, state and local laws and regulations; for ensuring that campus operations and programming are consistent with college-wide practice and procedures; and for providing effective engagement with community stakeholders, including K-12 school officials, business and non-profit leaders, elected and government officials, alumni, and others.
In collaboration and coordination with the CMC Foundation, the Vice President and Campus Dean will engage in friend- and fundraising in the local communities and contributing to college-wide projects and capital campaigns from time to time.  This position may be combined with other central or college-wide roles and responsibilities.
Responsibilities specific to Leadville
The Vice President and Campus Dean responsible for a residential site has duties that include oversight of student residential facilities, food service, libraries and related features, functions and services.
Responsibilities specific to Salida
The communities of Salida and Poncha Springs recently joined CMC's taxing district and the college has been entrusted with the unique responsibility of building a college presence and services in this new location. The Vice President and Campus Dean will be responsible for building a vibrant, high quality cadre of programs and courses in a start-up environment. The successful candidate will have experience building a team, business, idea, concept and facilities from the ground up with an eye to opportunities, partnerships and collaborations across sectors.
To view/download the full job description for the Vice President and Campus Dean, Leadville (Residential) and Salida (Non-Residential), Colorado Mountain College, Leadville and Salida, Colorado go to www.coloradomtn.edu/employment
The hiring range for this position is: $116,857.18 – $129,841.31
To Apply: Please submit the required letter of interest, a resume, and a list of three professional references. CMC is an EOE committed to diversifying its workforce.
Apply Online at: https://ColoradoMtn.edu/Employment
Review of application material will begin June 1, 2021.
Please contact us with questions at [email protected]. To learn more about Colorado Mountain College go to: www.coloradomtn.edu
Minimum Requirements
Prerequisites for Position (Qualifications Standards):
Education and experience sufficient for the rigors of the position, such as a Master's degree from an accredited institution and a minimum of seven years or relevant executive or senior level experience or equivalent. Doctorate or terminal degree preferred; ten years of experience preferred. The ideal candidate will be able to demonstrate success working within diverse communities; establishing access and student success programs; and partnering with government and community leaders to provide educational solutions to community needs. Knowledge of and experience with innovative approaches to traditional education challenges is highly desirable.
Special Skills or abilities related to position: knowledge of current principles, practices, and trends in leadership, organizational development and management; higher education budgeting and fiscal oversight; federal laws, codes and regulations covering higher educational institutions; trends and developments in technology, which have campus and/or district-wide implications.
Ability to: lead the campus and service sites through multi-faceted opportunities; facilitate cooperation through discussion and consensus-building; analyze problems, identify alternative solutions, project consequences of proposed actions and implement recommendations in support of organizational goals; implement organizational/reorganization policy to effect a functional administrative delivery system; identify and respond to public and Board of Trustees issues and concerns; ability to provide leadership in the areas of integrity and ethics in order to implement institutional goals; communicate effectively orally and in writing; establish cooperative working relationships in the course of performing assigned duties and exercise humor, teamwork and fidelity in all aspects of work.
Welcoming. Innovative. Focused on Student Success. These principles reflect the soul of CMC. They guide us in building our teams, cultivating leaders, and expanding our approaches and mindset. They guide us to be an institution of higher education that's the right fit for every faculty member, staff, student, and community member in its trust. Applicants must demonstrate a commitment to working effectively with students, employees, and community members of all backgrounds.
Bilingual (English/Spanish) or conversational language abilities preferred.