---
Canoemobile Outdoor Leader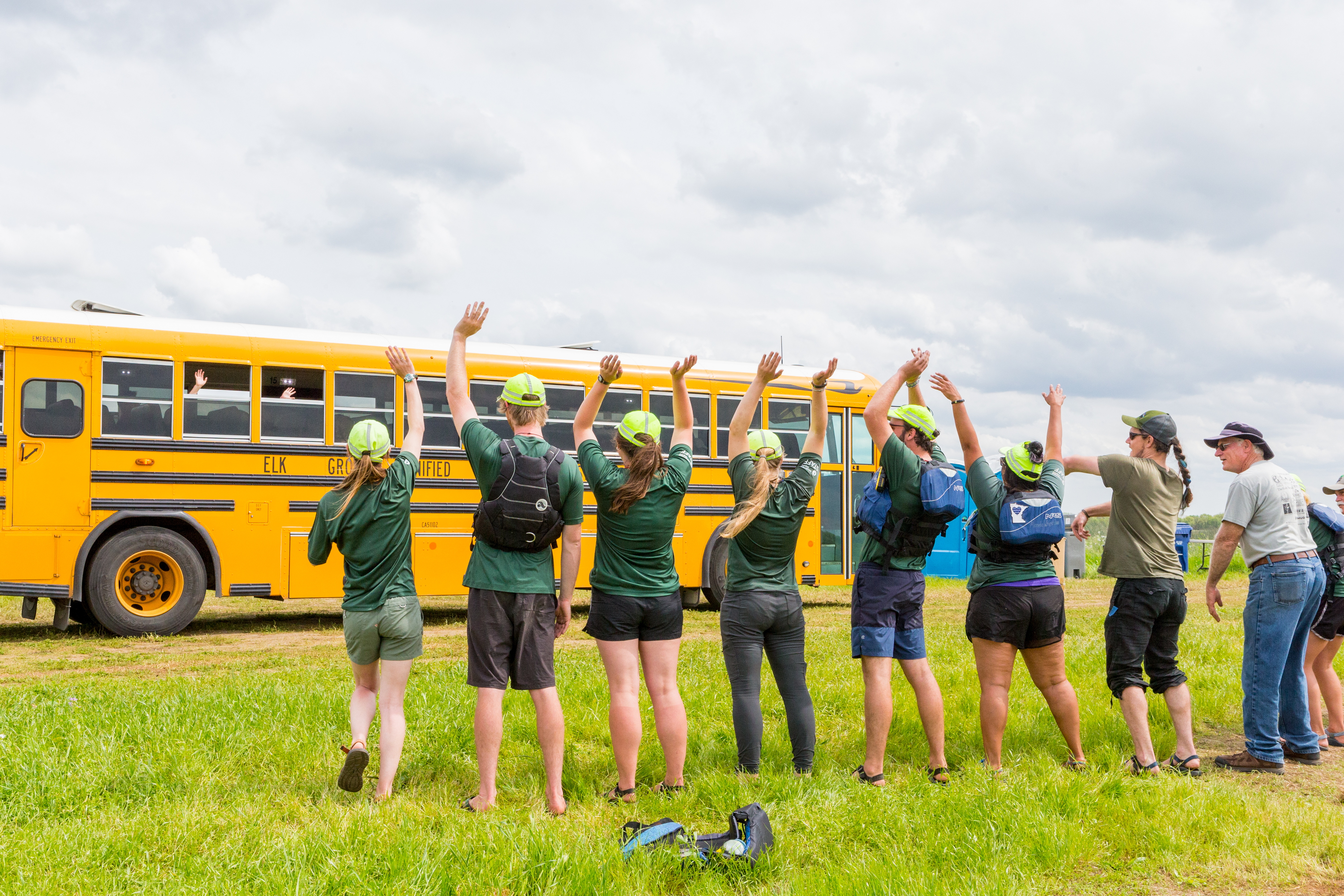 Additional Job Details
International Applicants Allowed?

Yes
Work Visa Sponsoring Available

No
Job Overview
OVERVIEW:
At Wilderness Inquiry, we believe that everyone belongs. We work to ensure this belief holds true in our workplace, in our community, and in the outdoors. We pursue this belief through our mission and shared values of paddling together, seeking the exceptional, and finding a way.
Outdoor Leaders create the magic at WI. Leading single to multi-day adventures for adults, youth, and families of all backgrounds and abilities, Outdoor Leaders bring Wilderness Inquiry programming to life in the field. Canoemobile Outdoor Leaders are dynamic facilitators who share their excitement for exploration and learning, while building community with Wilderness Inquiry's youth participants.
Canoemobile experiences include mostly day trips within the Twin Cities Metro Area, but may also include extended camping trips 2-12 days in duration, as well as extended national tours 2-8 weeks in length. Activities on these trips range from canoeing, hiking, environmental education facilitation, and leadership and team-building activities. During the spring and fall Canoemobile travels city-to-city with Wilderness Inquiry's 24-foot Voyageur canoes to facilitate introductory and accessible experiences that connect youth and communities to their local waterways and green spaces. Canoemobile national tours are made up of 6-8 Outdoor Leaders and all equipment necessary to facilitate programming for an extended period of time. A full season for a Canoemobile Outdoor Leader can take place from the end of March – November (or portions within that time frame).
Canoemobile focuses on introducing youth and young people from historically marginalized communities to the outdoors. We recognize that as an industry, there is much to do to increase representation in our field to reflect the communities we aim to serve. We also know that diversity of identities, experiences, and ways of thinking result in better solutions for our communities. For this reason, we especially encourage folks from communities who experience systemic barriers — including people of color, women, LGBTQIA+ and people with disabilities — to apply for this position.
For a first hand experience, read more about Canoemobile from Outdoor Leader Peter MacMillan in 2019: www.wildernessinquiry.org/current-news/news-notes/coast-to-coast-with-canoemobile/
SCHEDULE:
Three Employment Opportunities (applicants have the opportunity to work any combination; dates subject to change as programs are confirmed):
Spring Canoemobile Extended Tour:

Training: March 22nd and 23rd, 2022
Spring Canoemobile Tour: March 28th – May or June, 2022

Twin Cities Canoemobile Day & Overnight Programs:

Training: May 25th – 27th & May 31st – June 1st, 2022
Twin Cities Canoemobile Programming: June through October, 2022 (with limited local work beyond October)

Fall Canoemobile Extended Tours:

Training:TBD (Likely early September)
Fall Canoemobile Tours: September 18th – Oct/Nov, 2022 (each tour has TBD end dates)
All Canoemobile staff must pass a Voyageur Canoe Stern Assessment. Qualified applicants may be asked to participate in WI Driver Training. All new Outdoor Leader hires are contingent upon successful completion of required training.
CORE RESPONSIBILITIES:
The primary responsibility of a Canoemobile Outdoor Leader is to lead engaging and welcoming educational experiences through outdoor experiences. Canoemobile Outdoor Leaders are responsible for the lives and well being of participants throughout a Wilderness Inquiry adventure. Life as an Outdoor Leader can be fun, exciting, and incredibly rewarding, but it is also a tremendous amount of responsibility and it can involve hard and challenging work.
Group Facilitation & Education
Provide excellent leadership and facilitation for youth participants and families in an outdoor setting.
Collaborate with your team to build a safe, engaging, and welcoming learning environment.
Possess flexibility and creative problem solving.
Dedicate time to learn about Wilderness Inquiry's curriculum, learning objectives, and student outcomes.
Demonstrate an understanding of place-based education and facilitation strategies.
Demonstrate an understanding of the variety and complexities of relationships youth and young people may have with the outdoors based on race, gender, experiences, and backgrounds.
Uphold Wilderness Inquiry's Trail Community Agreements
On-Trail Technical Skills & Safety
Provide emergency first aid in an outdoor setting.
Use effective judgment and decision making regarding trip implementation.
Assess participant ability and set realistic expectations to safely and effectively meet participant needs.
Care for and effective use of equipment while on trail.
Proficiently perform activities conducted on trips including Voyageur/Tandem canoeing, hiking, camping, etc.
Safely drive a 15-passenger van pulling a loaded trailer in all weather and road conditions (contingent upon driver eligibility).
Pre-Trip Prep & Post-Trip Responsibilities  
Lead and/or actively participate in event specific pre-trip meetings and post-trip debriefings with your team.
Collaborate and coordinate with operations staff to pack-in and pack-out gear and food accordingly.
Complete post-trip paperwork including evaluations, incident reports, and trip summaries.
CERTIFICATIONS:
Required Certifications: (or ability to obtain- courses may be available as an addition to initial training):
Basic First Aid & CPR Certification required (Wilderness First Aid (WFA), Wilderness First Responder (WFR), or higher preferred)
Wilderness Water Safety or Lifeguard/Professional Rescuer
Preferred Certifications: 
*Current Driver's License and a safe driving record dating back at least five years
*Driver's license status will not impact eligibility for hire, but may impact eligibility to work specific programs/events
For information on how to obtain certifications visit click this link.
COMPENSATION:
Outdoor Leaders are classified according to skill and experience. Compensation varies depending upon program type:
Local Day Programs: Compensated on a per event basis starting at $14/hr.
Overnight Programs: Compensated on a per event basis starting at $112/day, plus hourly pay for pre and post event work where applicable.
Canoemobile Tour Pay: Compensated for 6 days out of every 7 days spent on tour starting at $120/day, plus hourly pay for pre and post tour work where applicable.
Further details on compensation are available upon request. Opportunities for advancement available upon demonstrated performance with Wilderness Inquiry. Local staff housing and professional service stipends available. Food budgets and lodging expenses are covered by Wilderness Inquiry on Canoemobile tours.
All Outdoor Leaders regardless of position/experience are compensated at $14/hr and/or $112/day for training.
Minimum Requirements
The ability to plan, implement and follow through with responsibilities is essential.
Must have an aptitude for wilderness leadership, excellent people skills, the ability to oversee projects independently and as part of a team, and strong communication skills.
Must be interested in leading outdoor experiences for people of all abilities, including people with disabilities.
Must be willing to keep flexible hours.
Must pass a background check.
Complete COVID-19 vaccines are mandated for all WI staff and interns
The work environment characteristics described here are representative of those an employee encounters while performing the essential functions of this job. Reasonable accommodations may be made to enable individuals with disabilities to perform the essential functions.

While performing the duties of this position, the employee is frequently required to sit; talk or hear; and use hands to handle, or touch objects or controls.
The employee is regularly required to stand and walk.
On a regular occasion the employee may be required to stoop, bend or reach above the shoulders.
Must be able to lift and carry heavy loads up to 50lbs over rough terrain for distances of up to 1,000 feet.
To meet the demands of the job, the employee must be able to make loud verbal commands, sit and stand for significant periods of time while also directing vessels such as a canoe, use vision to directionally navigate safely, and endure a wide variety of temperatures and elements.
Specific vision abilities required by this job include close vision, distance vision, peripheral vision, depth perception, and ability to adjust focus.