---
About Wilderness Inquiry
Whether you're an expert or beginner in outdoor recreation & education (or not particularly outdoorsy at all!) there is a place for you at Wilderness Inquiry.
Like our participants, our staff come from all backgrounds, skillsets, and interests, with one thing in common: we are all passionate about making the outdoors a more diverse, equitable, inclusive, and accessible community for all. With our various program models, staff can enjoy working on extended trips across the country, or spend their days working locally and returning to their own homes every night. With our headquarters and free staff housing located in the Twin Cities, MN, working for Wilderness Inquiry can be rewarding to the avid backcountry adventurer, the weekend "glamper," the metro-based leader, or someone interested in all-of-the-above.
Please check out our website www.wildernessinquiry.org for more information about who we are, what we do, and where you can play your part in making the outdoor accessible for all!
Wilderness Inquiry's mission is to connect people of all ages, backgrounds, and abilities to each other and the natural world through shared outdoor adventures. Since 1978, Wilderness Inquiry has sought to serve people from all walks of life.
We believe the outdoors should be available to all, including those who face structural or systemic barriers to the use of public lands and waters. As an organization established within the dominant culture, Wilderness Inquiry acknowledges our responsibility to do our part in breaking down these barriers. We remain committed to increasing diversity within our organization and in our outdoor adventure and educational programs. Wilderness Inquiry believes diversity is expressed in a variety of ways, including physical, emotional, cognitive, intellectual and developmental ability; race and ethnicity; national origin; culture; socioeconomic status; gender; sexual orientation; age; and religion.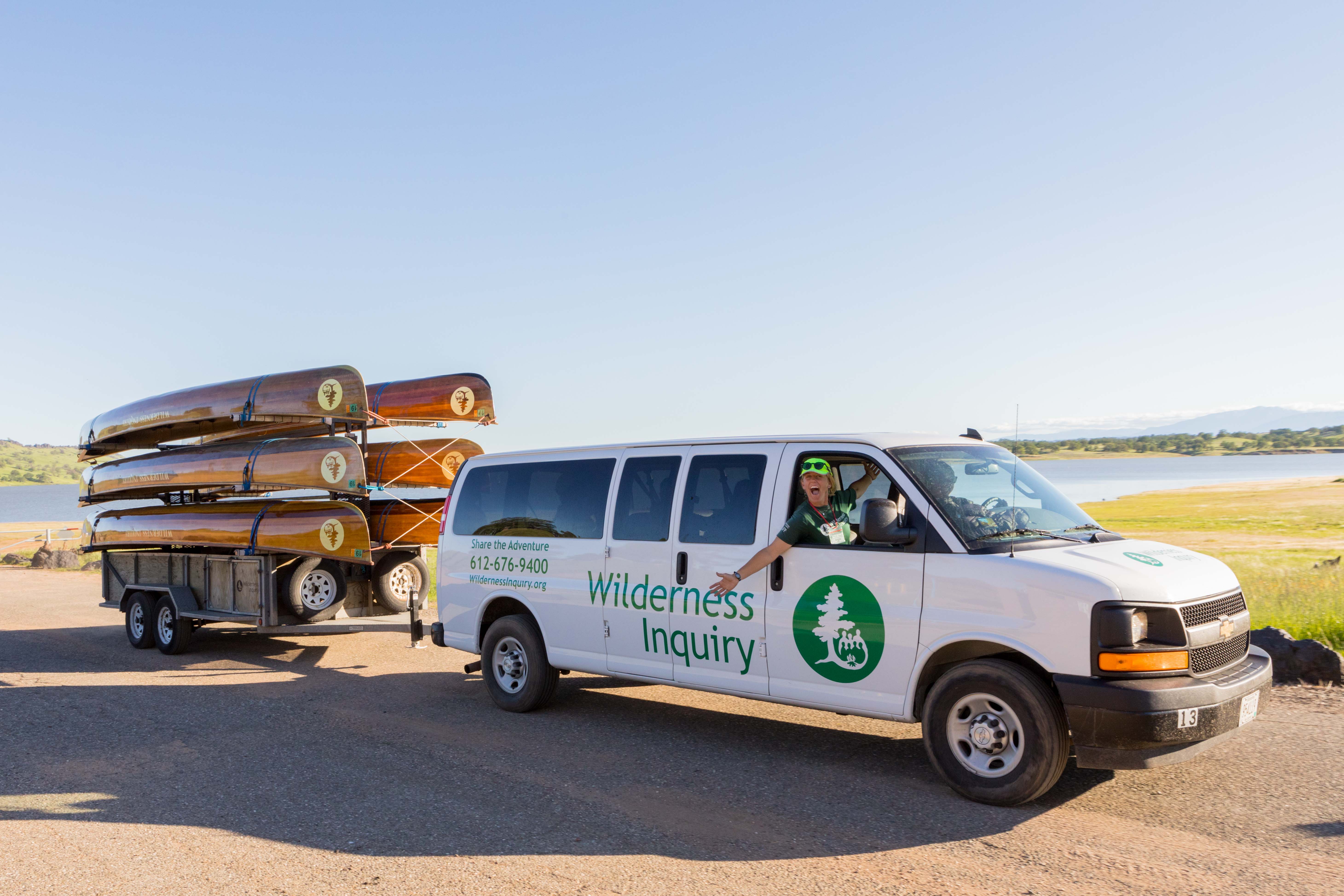 Why Work here
At Wilderness Inquiry, we recognize the experience of our staff is just as important as the experience of our participants. Check out some of the perks and improvements we offer to make sure our staff have a fun and rewarding experience working for Wilderness Inquiry:
Training: We'll prepare you for the work you will do whether or not you're a wilderness expert, never camped in your life, or just interested in leading land-based local day activities. Our training is paid at $14/hr, or $112/day for overnight experiences.
Wages: Our seasonal staff wages range from $14-$20/hr for daily work or $112-$160/day for extended programs. Check out each available position for more compensation details.
Professional Certification Stipends: We know the cost of obtaining and maintaining certifications required for professionals in the outdoor field can be a financial burden. We offer a $300 stipend to our Outdoor Leaders who work 55 trail days for Wilderness Inquiry while holding valid certifications to help offset these costs.
Inclusion: Not sure if you can see yourself working at Wilderness Inquiry? Don't hesitate to get to know us better! We've been making some big changes to our organization over the past few years and would love to connect with prospective applicants to talk about how you can become a part of the Wilderness Inquiry community!
When we say "community" we mean it! Many of our current and former staff's lifelong friendships and careers have come from their time working for Wilderness Inquiry. If you're looking for a place to make friends, participate in cool experiences, get paid to spend time outside, and work with a crew of amazing individuals where you feel like you truly belong and make a difference- work for Wilderness Inquiry!