---
Canoemobile Outdoor Leader
featured
At Wilderness Inquiry, we recognize the experience of our staff is just as important as the experience of our participants. Check out some of the perks and improvements we offer to make sure our staff have a fun and rewarding experience working for Wilderness Inquiry:
Training: We'll prepare you for the work you will do with a multi-day experiential training. Our training is paid at $17/hr, or $136/day for extended (overnight) training experiences.
Wages: Our seasonal staff wages range from $17-$20/hr for daily work or $136-$160/day for extended programs.
Professional Certification Stipends: We know the cost of obtaining and maintaining certifications required for professionals in the outdoor field can be a financial burden. We offer a $300 stipend to our Outdoor Leaders who work 55 trail days for Wilderness Inquiry while holding valid certifications to help offset these costs.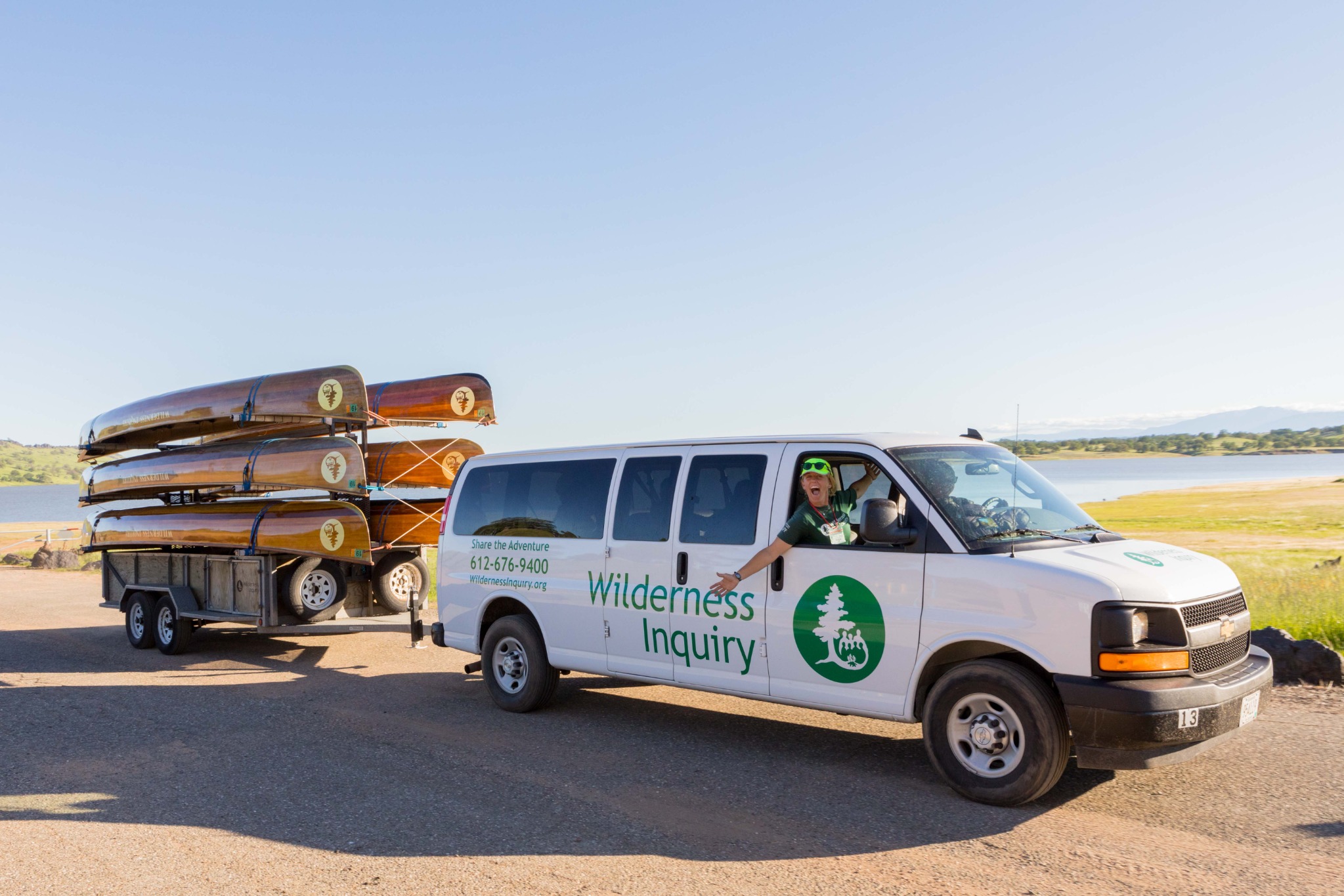 Additional Job Details
International Applicants Allowed?

No
Work Visa Sponsoring Available

No
Job Overview
At Wilderness Inquiry, we believe that everyone belongs. We work to ensure this belief holds true in our workplace, in our community, and in the outdoors. We pursue this belief through our mission and shared values of paddling together, seeking the exceptional, finding a way, and nurturing inclusion.
The Job: Canoemobile Outdoor Leaders travel across the Midwest and East Coast to connect and introduce urban youth to their local waterways and public lands through canoeing in 10-person canoes!
Canoemobile in its physical sense is a rig of seven Outdoor Leaders, six 10-person canoes, and all gear required. Canoemobile Rigs travel city-to-city on an extended tour (period of time) bringing people of all ages, backgrounds, and abilities out on local waterways and green spaces. This "floating classroom" brings learning to life with activities focused on science, history, geography, and culture. Each fall, Canoemobile serves more than 15,000 young people!
Current Openings: Start date offered on a rolling basis. Full-time and part-time employment opportunities available from September – November.
Twin Cities Local Day Trip Outdoor Leaders
Extended Tour Outdoor Leaders
Schedule & Training: It is preferred that Canoemobile OLs are available to start by September 5, 2023. Schedule will be discussed during interview; earlier start dates available upon request. For more information, please contact [email protected].
September 5th – 8th, 2023: Wilderness Inquiry Fall Canoemobile Training
September 11th – November 14th, 2023: Fall Canoemobile Programming Season. Variety of full- to part-time work available depending on individual availability.
More Details:
— Seasonal assignments available from September – November; options to extended employment available
— Food and lodging are provided while on assignment
— Staff Housing available before and after assignments
— Paid training before assignment begins, paddling experience welcomed but not required!
— Canoemobile training and tours depart from Minnesota, Wilderness Inquiry's Headquarters.
— Financial relocation assistance is available to qualifying applicants.
Read about what a day in the Life of a Canoemobile leader looks like at: https://bit.ly/3R6Xruy

APPLY NOW!
Learn more about the position and apply on our website: https://www.wildernessinquiry….
Minimum Requirements
Basic First Aid & CPR Certification (or ability to obtain)
Desire to lead, motivate, and manage groups of varying ages, abilities, and identities in an outdoor setting
Ability to provide excellent customer service
Ability to work as part of a team
Willing to keep flexible hours
Must pass a background check
Must be at least 18 years of age
Must be legally allowed to work in the United States
Once hired, attendance at Outdoor Leader trainings and any activity-specific training in order to accomplish the position, including: North canoe training and assessment and driver training (if eligible). All new Outdoor Leader hires are contingent upon successful completion of required training.
Physical Requirements
The work environment characteristics described here are representative of those an employee encounters while performing the essential functions of this job. Reasonable accommodations may be made to enable individuals with disabilities to perform the essential functions.
While performing the duties of this position, the employee is frequently required to sit; talk or hear; and use hands to handle, or touch objects or controls. The employee is regularly required to stand and walk. On a regular occasion the employee may be required to stoop, bend or reach above the shoulders. Must be able to lift and carry heavy loads up to 50lbs over rough terrain for distances of up to 1,000 feet. To meet the demands of the job, the employee must be able to make loud verbal commands, sit and stand for significant periods of time while also directing vessels such as a canoe, use vision to directionally navigate safely, and endure a wide variety of temperatures and elements. Specific vision abilities required by this job include close vision, distance vision, peripheral vision, depth perception, and ability to adjust focus.