---
Lead Guide
Guides at Zion Adventures are canyoneers, hikers, mountain bikers, and climbers, we are also educators and leaders.  A Zion Adventure guide is a powerful mixture of character, empathy, integrity, curiosity, and humility. We thrive on sharing our passion for the outdoors with others and by giving them the skills and autonomy to do so on their own. You will be joining a diverse group of individuals from a variety of backgrounds all united by a common mission and a passion for guiding, education, and the outdoors. We are in a constant pursuit to better ourselves and the organization. Many of those who have moved here to be guides with us have found this chapter of their lives to be much longer than they expected, and are happy for it. If working with and being challenged by these types of people excites or inspires you, we encourage you to apply. All qualified candidates will be given thorough consideration and evaluation.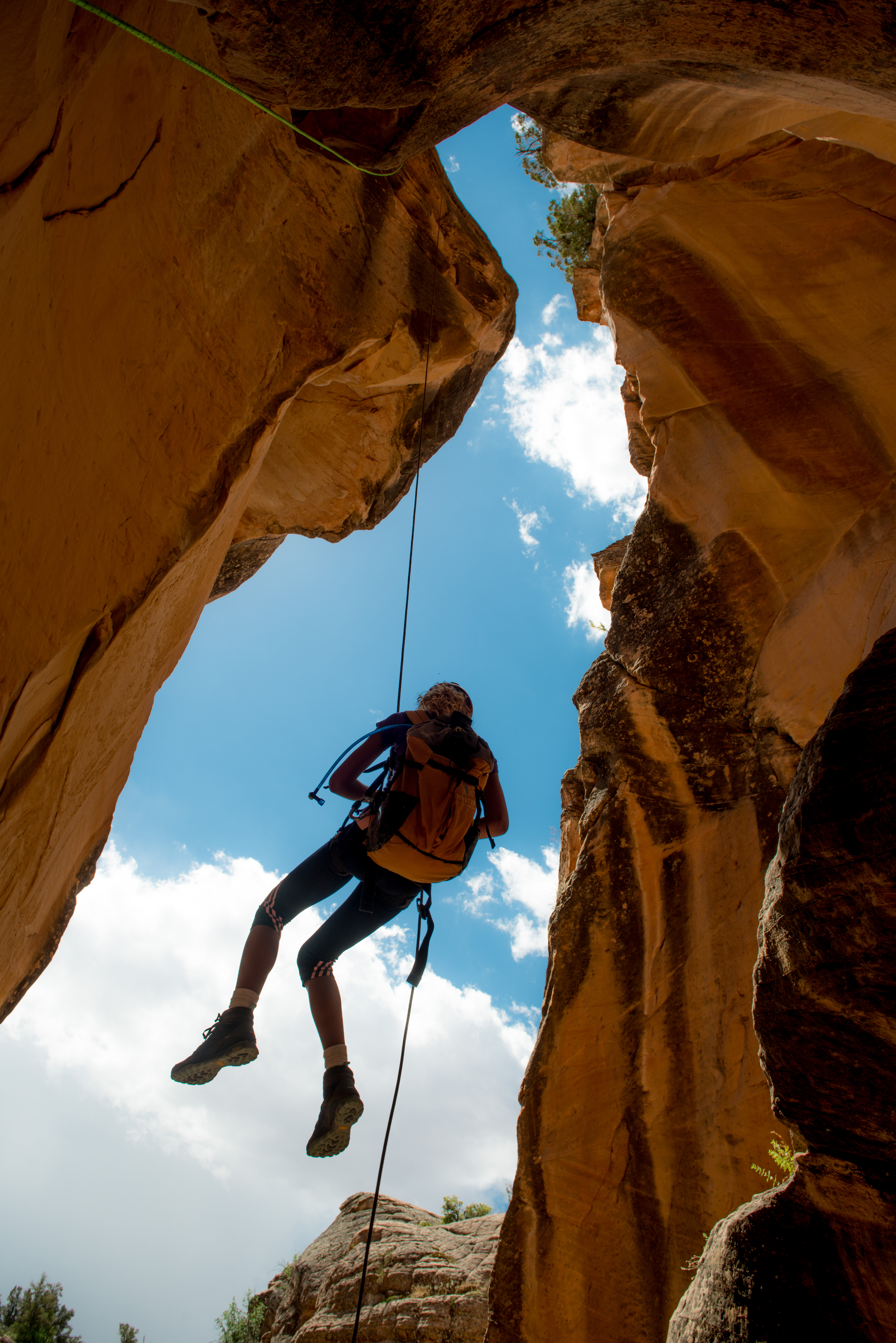 Additional Job Details
International Applicants Allowed?

No
Work Visa Sponsoring Available

No
Job Overview
Participate in the initial 7-day, paid, guide development training curriculum
Progress through the guide development sequence, from assistant to leading your own trips by June 1
Work collaboratively with fellow guides and guide management
Facilitate half- and full-day canyoneering, hiking, biking and rock climbing trips as well as courses
Create a safe, fun, and educational atmosphere
Build, evaluate, and manage a wide variety of anchor and rope systems
Teach students basic to advanced technical skills
Wash, repair, and maintain guide equipment
Build a comprehensive knowledge base of the roads, hikes, canyons, and hidden secrets of Zion National Park and the surrounding areas
Minimum Requirements
Required:
Minimum of 23 years of age
Wilderness First Responder Certification & CPR Certification
An enduring commitment to learning, and the ability to do so quickly
Ability to work well with all types of people, especially children
An appreciation for working with beginners and experts alike
Patience
Strong ability to communicate clearly and effectively
Ability to clearly demonstrate specific skills
Strong and sound judgment​
Leadership presence
A high level of social grace
The ability to form meaningful connections with others quickly
Preferred:
Previous guiding, training or leadership experience (Strongly preferred)
Extensive experience with technical rope systems/skills
Experience riding bikes.
Experience climbing in single pitch terrain
Helpful Characteristics:
Skills and knowledge within the realm of your guide specialty (canyoneering, rock climbing, mountain biking, backpacking)
Additional credentials such as AMGA or PCGI training/certifications, Search and Rescue experience, WEA Outdoor Leadership Training Course, LNT Master Educator, etc.