---
Staff Crew Leader
Here at MCC, we focus on the growth of our participants, positively impacting our climate and environment, and transferable job skills.  Our participants camp while working on physically demanding and essential natural resource and conservation projects on some of the most breathtaking landscapes in the Northern Rockies and Plains.  If you are looking for something unique and want to make a positive impact on the environment, then this is the perfect opportunity for you! Learn about our different programs to see if MCC is the right fit for you! There are many benefits to a term of service! Learn how your time at MCC makes a positive impact on the planet. Learn how we will support you during your term of service. MCC values diversity, equity, inclusion, and anti-racism. We affirm the dignity and value of all human beings. We celebrate the diverse backgrounds and identities of our corps members and staff. It is our priority to create a culture of safety, belonging, and validation for everyone, especially those facing marginalization. Learn more about equity at MCC.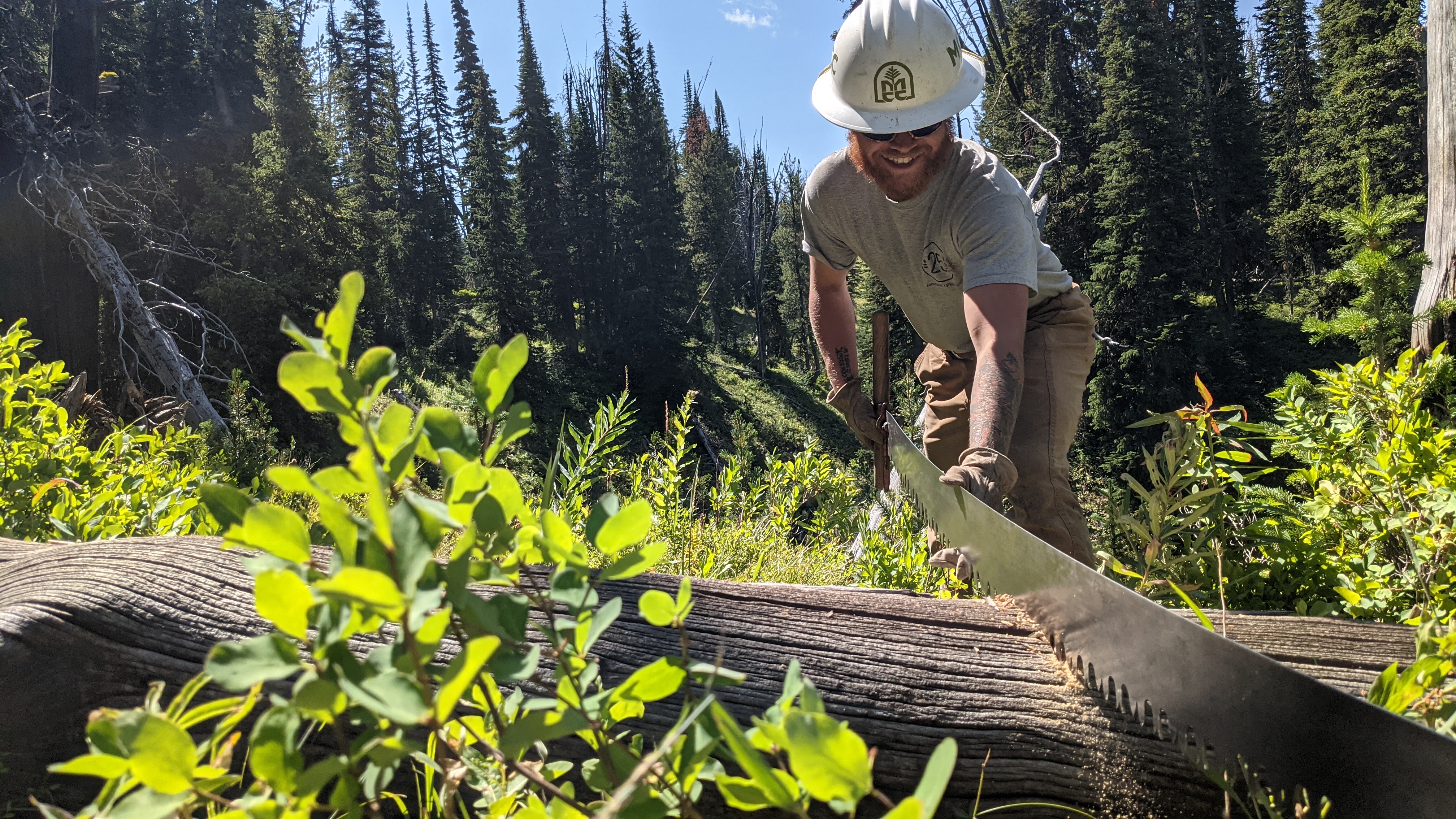 Additional Job Details
International Applicants Allowed?

No
Work Visa Sponsoring Available

No
Job Overview
Montana Conservation Corps is hiring Staff Crew Leaders! At MCC crews camp while working on physically demanding and essential natural resource and conservation projects on some of the most breathtaking landscapes in the Northern Rockies and Plains. Staff Leaders  will complete natural resource and community service projects and are responsible for on-site management of a crew. They will need to ensure a high level of motivation and functioning on their crews. They also deliver the full range of MCC program components.  The CL will need to communicate between MCC staff and project partners.   The CL ensures that MCC policies and procedures are followed by everyone on the crew.  Staff Crew Leaders maintain a good working relationship with participants, project partners, and MCC staff.
Crew Leaders understand the importance of commitment, flexibility and self-motivation. They use their training and experience to help their crews develop.  They are creative in their approach to problem solving and motivating others. They are invested in their personal growth as a leader. They value service to their communities and the environment.
Location: Missoula MT
Hourly Wage: $18
Status: non exempt (eligible for overtime pay)
Classification: Full Time, Seasonal
Season Dates: 04/03/2023 – 10/27/2023
Food Per Diem while on Projects
Access to Pro Deals!
Learn More About Adult Conservation Crews!
APPLY/FULL POSITION DESCRIPTION HERE!
Check out our "A Day in the Life at MCC" Video!
Check out our "Why Join MCC" Video!
Primary Duties:
Guide, support, and assist Crew Members. Insure quality work performance, safety, and well-being

Organize service work with the project partner

Assure project completion to the satisfaction of partner expectations

Ensure safety as the top priority during all activities and projects and promote a culture of safety

Ensure crews are following MCC policies and procedures

Implement fair and appropriate discipline and behavior management of Crew Members as needed

Oversee all elements of the Crew Member Development program. This includes delivery of MCC's education curriculum.

Ensure successful Crew Member performance of crew roles. Provide opportunities for Crew Members to take on leadership roles.

Instruct Crew Members in all technical skills. Technical skills include things like:  situational awareness, proper tool use, and body mechanics.

Work long hours in challenging conditions, often with little direct supervision

Teach Crew Members camp-life skills. These include:  leave-no-trace ethics, group kitchen setup and use, hygiene methods and waste management.

Assist staff with recruitment of Crew Members where possible

Provide technical, logistical and leadership support to crews and individual members

Promote a positive public image for MCC by acting in a professional and respectful manner at all times

Attend and help with MCC service days and events along with members of the community

Fulfill program-specific requirements such as those focused on civic engagement 

Promote inclusion of all participants

Maintain accurate records. Types of records include: timesheets, personnel, Crew Member development, inventory, safety and work projects

Complete and submit required paperwork in a timely manner

Write and deliver Crew Member evaluations include positive feedback and areas of improvement

Cultivate an inclusive environment for all members and staff with particular attention to those under-represented in conservation and national service.
MCC is committed to being diverse, welcoming, and inclusive. We are working to reduce barriers to participating in our programs. This program is available to all, without regard to race, color, national origin, gender, age, religion, sexual orientation, disability, gender identity or expression, political affiliation, marital or parental status, genetic information, and military service. We encourage people of all backgrounds to apply.  Learn more about Identity and Equity @ MCC!
Minimum Requirements
Qualifications & Skills:
Age 21+

Previous leadership experience, skills and training

Relevant technical skills including: trail maintenance and construction, crosscut and chainsaw use, fencing, stream bank restoration, backcountry travel and other natural resource work.  Also has experience with a wide range of power and hand tools

Sawyer skills necessary to obtain operator certification at, or above, B-Sawyer Felling and Bucking level

Current Wilderness Advanced First-Aid/CPR certification required. Advanced levels of First-Aid preferred

Effective written and verbal communication skills

A valid driver's license. Ability to pass a Motor Vehicle Records check and be insurable per MCC parameters

US Citizenship or ability to work in the US

Ability to pass a Criminal History Check

Ability to hike 3-20 miles per day, often wearing a 45lb backpack and carrying tools. Terrain can be steep, rocky or uneven.

Ability to lift up to 35 pounds repeatedly and use hand and power tools

Willing to work long hard hours in all weather conditions

Ability to be away on overnight trips for up to two weeks at a time, often camping in a tent
Preferred Qualifications: