---
About Montana Conservation Corps
Montana Conservation Corps' (MCC) promise is to ignite the potential - for leadership, for service, for action and resilience - that exists in every person. We are committed to helping our participants practice skills that help them to shape their future. Founded in 1991, MCC is a private, nonprofit organization that serves Montana (and neighboring states), with offices in Bozeman, Helena, Missoula, and Kalispell. By weaving together leadership development, teamwork, civic engagement, and work-skills training with direct service to our lands and communities, MCC helps members develop competencies for achieving success. In return, our corps members protect amazing wild places like Yellowstone and Glacier National Parks, the Bob Marshall Wilderness, and local trails and parks. While most of the work we accomplish is in the field, our main goal is not to build trails but to help members develop the knowledge, skills, and attitudes needed to be active citizens in their community.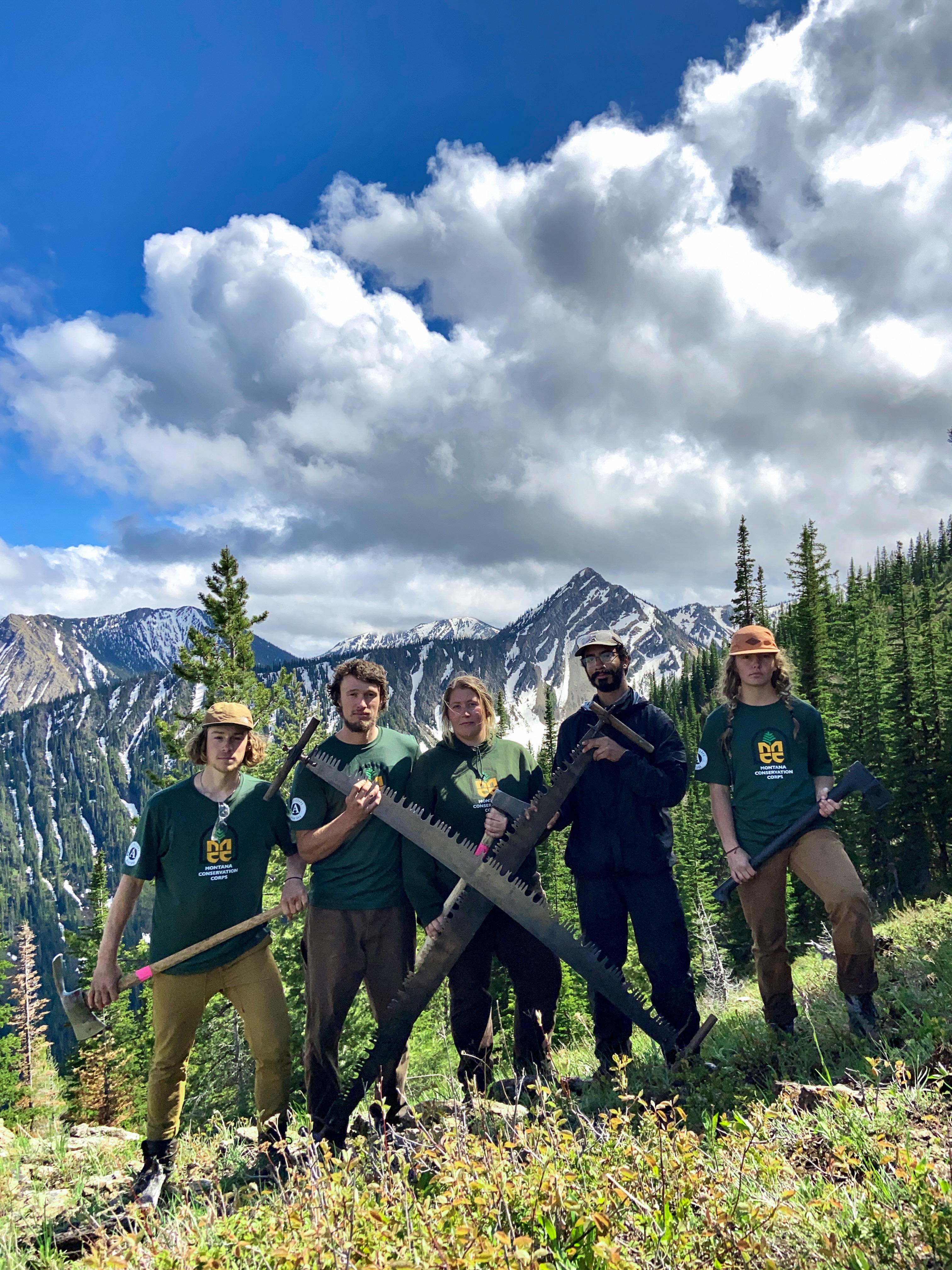 Why Work here
Here at MCC, we focus on the growth of our participants, positively impacting our climate and environment, and transferable job skills.  Our participants camp while working on physically demanding and essential natural resource and conservation projects on some of the most breathtaking landscapes in the Northern Rockies and Plains.  If you are looking for something unique and want to make a positive impact on the environment, then this is the perfect opportunity for you!
Learn about our different programs to see if MCC is the right fit for you!
There are many benefits to a term of service!
Learn how your time at MCC makes a positive impact on the planet.
Learn how we will support you during your term of service.
MCC values diversity, equity, inclusion, and anti-racism. We affirm the dignity and value of all human beings. We celebrate the diverse backgrounds and identities of our corps members and staff. It is our priority to create a culture of safety, belonging, and validation for everyone, especially those facing marginalization. Learn more about equity at MCC.
Jobs from employer