---
Rocky Mountain Youth Corps – Field Coordinator
Hard work, endless learning, wild spaces, transforming lives, and building community!
Rocky Mountain Youth Corps engages young people in the outdoors, inspiring them to use their strengths and potential to lead healthy, productive lives. We teach responsibility for self, community and environment through teamwork, service and experiential education.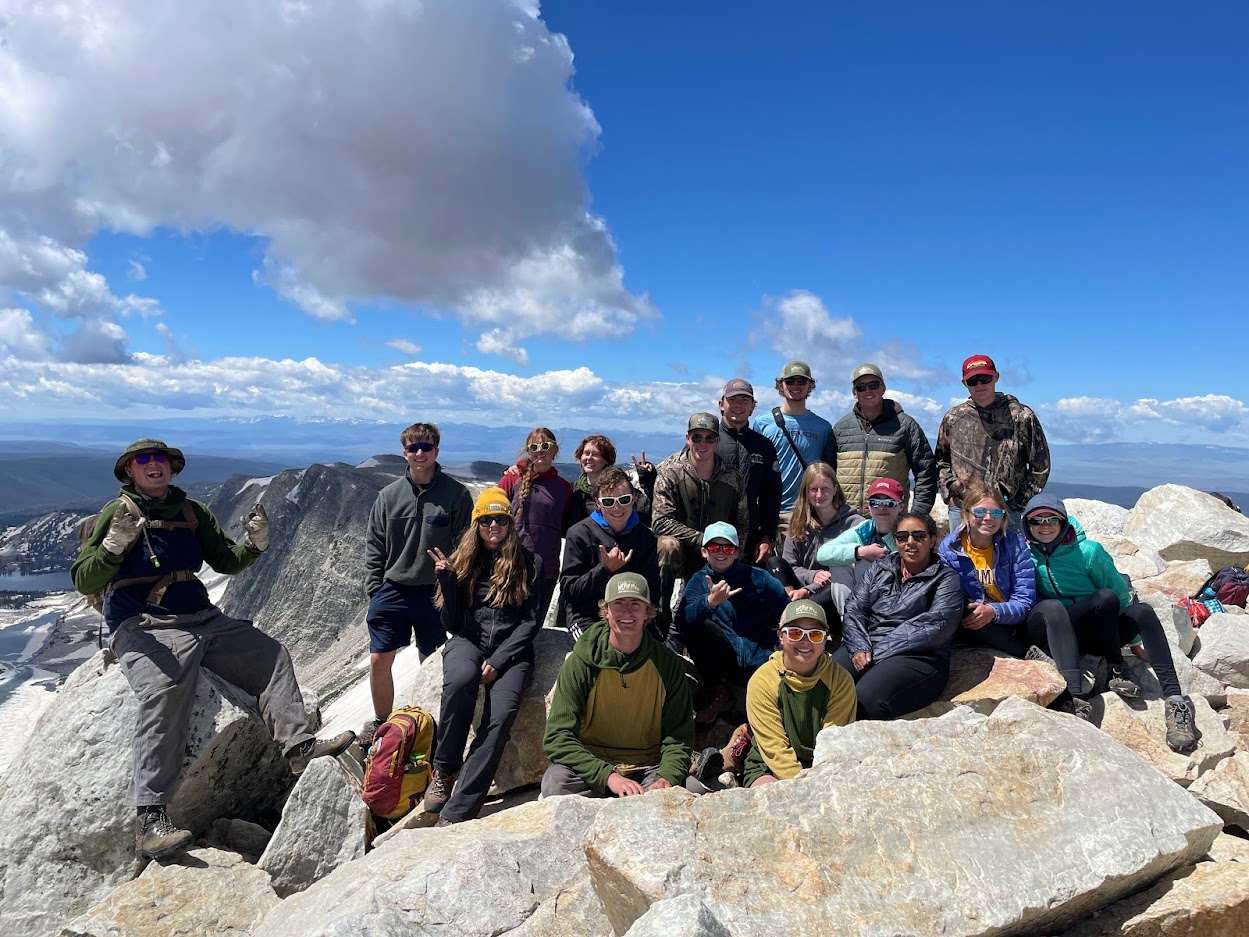 Additional Job Details
International Applicants Allowed?

No
Work Visa Sponsoring Available

No
Job Overview
Visit our website to learn more about our diverse leadership opportunities, and check out our full job description here!
The employee in this position will provide leadership and support for 4-5 crews of approximately 10-12 youth (Ages 11-18) for crews operating on a 24/7 model and day crews. The position can be broken down into four main segments: pre-season, crew leader training, the field season, and Yampa Valley Science School.
Pre-season work will include training on field coordinator-specific duties, preparation of all gear and field resources, and assisting with the set-up and implementation of crew leader training. This is typically during the month of April.
The crew leader training segment entails providing leadership and skills training to crew leaders. We mentor our leaders on various hard and soft skills, and outline our expectations for the field season. The crew leader training period will closely mimic many aspects of the field season. Field coordinators should expect full participation during this time (May).
The main responsibility of the field season is crew support. Field Coordinators will be expected to participate in all aspects of the program when visiting a crew including overnight camping, nightly education facilitation, and project site objectives (June-August)
The last segment of the Field Coordinator position is the YVSS camp coordinator role. This involves preparation for training, training leaders on curriculum and camp protocol, and helping with camp operations (end of August through September). Once the field season starts, field coordinators generally split time 20/80 between the office and the field. Workload changes greatly throughout the season and hours may vary dramatically depending on the needs of the crews and their locations. Schedules are flexible and require adaptability alongside self-motivation and the ability to work independently.
Spending a season with RMYC can be a life-changing and rewarding experience. Successful candidates will demonstrate a commitment to service, diversity, self-development, and the team environment.
Special Benefits
Compensation: $800/Week
Benefits: Health, dental, vision, disability, and life insurance. Paid vacation, sick time, and
holidays.
Additional Perks: - Lodging (wall tent, access to a full kitchen and shower facilities on the RMYC campus)
- Cell Phone reimbursement ($40/Month)
- Transportation (RMYC will provide use of a work vehicle and cover all gasoline expenses
during the season)
Potential Training Opportunities: Positive Youth Development Certificate, chainsaw and
crosscut certification.
Minimum Requirements
Preferred Qualifications
● Wilderness First Responder and Adult CPR certification current through the dates of employment
● Proficiency in low impact camping techniques
● Familiarity with the corps model and conservation skills
● Experience with Project Management and logistics;
● Strong background in trail construction/maintenance techniques;
● Experience leading trainings, maintaining positive work and crew culture;
Required Qualifications
● Leadership experience with youth ages 11-18
● Strong organizational skills, ability to work independently, self-motivated and confident
● Ability to clearly and effectively communicate written and orally
● Appropriate risk management skills
● Clean driving record (Motor Vehicle Report will be required)
● Pre-service background screening required including FBI background check
● Must be able to provide proof of eligibility to work in the United States
● Must be at least 21 years old (RMYC driving insurance policy)