---
Environmental Field Organizer – Texas Coastal Bend

Texas Campaign for the Environment (TCE) has been fighting for every Texan's right to clean land, clean air, and clean water since 1991. Our purpose is to organize communities across the state to stand up to big polluters, to keep the pressure on our elected officials to do everything in their power to protect the people they serve, and to keep our homes and livelihoods safe and healthy for the present day as well as the generations to come. 
We win campaigns and build political power by engaging community members year round with door-to-door, face-to-face, grassroots organizing. Knocking on doors for the last thirty years in Texas' 181 legislative districts has brought about monumental changes in our state and local environmental policies, and we've held polluters accountable for their actions! TCE has pioneered a community-based structure of organizing. 
---
It is the policy of TCE to provide equal employment opportunity (EEO) to all persons regardless of age, color, national origin, citizenship status, physical or mental disability, race, religion, creed, gender, sex, sexual orientation, gender identity and/or expression, genetic information, marital status, status with regard to public assistance, veteran status, or any other characteristic protected by federal, state or local law. In addition, TCE will provide reasonable accommodations for qualified individuals with disabilities.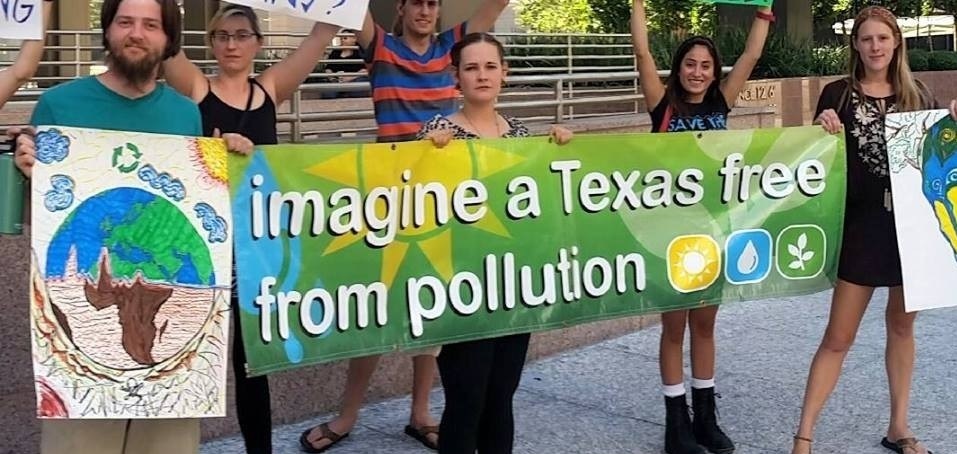 Additional Job Details
International Applicants Allowed?

No
Work Visa Sponsoring Available

No
Job Overview
Texas Campaign for the Environment and TCE Fund are seeking full-time (5 weekdays) or part-time (3-4 weekdays) organizers who will be responsible for carrying out our grassroots organizing efforts to expand our regional coalition, develop new leadership, and build an even wider base of resistance to the fossil fuel build-out and related infrastructure in the Texas Coastal Bend.
This is a grant-funded position (currently resourced through March 2023), which is likely to be extended through March 2024 at minimum. You will report directly to the Coastal Bend Staff Director.
The Field Organizer will be responsible for creating relationships within designated community areas of the state and building our grassroots base of supporters in the Coastal Bend. The Field Organizer will be held to high expectations of performance with weekly and monthly goals for various organizing activities.
Key Responsibilities:
Neighborhood canvassing and other in-person outreach activities, conducted in a COVID-safe manner as local conditions permit. Virtual outreach such as phone calls and texts will also be a core function.

Educate community members and engage supporters, while motivating them to take action such as signing petitions, calling elected officials, attending community forums, and speaking at public meetings.

Recruit, train, and manage volunteers to participate in canvassing, tabling, phone banking, text banking, and other volunteer activities.

Support research projects, strategic messaging, advocacy efforts, and direct actions and events as needed. 

Maintain detailed records of all outreach activities.

Communicate regularly with TCE leadership.
Hours:
Full Time: Monday-Friday, 2pm – 10 pm
Part Time: 3-4 weekdays, 2pm – 10pm
Some weekend shifts or events may be required
Pay: $15/hour
Special Benefits
Comprehensive benefit package including health, dental, and vision insurance plus Health Savings Account available after 90 days of full-time employment

Paid time-off

Commuter/transit benefits

401(k) retirement plan

Valuable campaign experience from the perspective of an NGO advocate

On-the-job training in grassroots organizing, environmental policy advocacy, and legislative processes

Potential for advancement and management training
Minimum Requirements
Outstanding verbal and written communication skills

Demonstrated competency working with diverse audiences

Proficiency with MS Office and Google Email, Docs, Sheets, Slides, etc. 

Ability to quickly analyze and synthesize complex information

Ability to work independently, problem solve, and manage time and priorities

Experience in grassroots organizing, canvassing, online organizing, political campaigns, and/or direct action is preferred but not required

Bilingual English and Spanish speaking and writing skills are a plus. 
Personal Characteristics:
A commitment to advancing the overarching goal of environmental justice, with an understanding of the range of current challenges and opportunities

An energetic person who can handle and prioritize multiple activities and responsibilities; a self-starter and finisher

A team player who inspires collaboration and operates decisively; is flexible and well-organized

Strong critical thinker and strategic planner

Emotionally mature and self-confident, with a diplomatic touch and sense of humor in order to maintain balance and perspective

Experience in the Coastal Bend is strongly preferred.

TCE will require proof of full COVID-19 vaccination of anyone who is to be hired for this position. Reasonable accommodations for documented exemptions may be considered.