---
About Texas Campaign for the Environment


Texas Campaign for the Environment is Texas' largest non-profit environmental organization. With over 40,000 individual members here in the state, we are at the forefront of grassroots efforts to protect our state's environment and public health.
TCE works both locally and statewide to sustain and improve environmental standards, preserve our valuable natural resources and promote democratic processes in which the voice of the people determines the policy that affects our communities and quality of life. TCE works to hold elected officials accountable to public concern on Texas health, environment, and quality of life. Over the past 22 years, TCE has won campaigns to improve recycling, air quality, and water quality.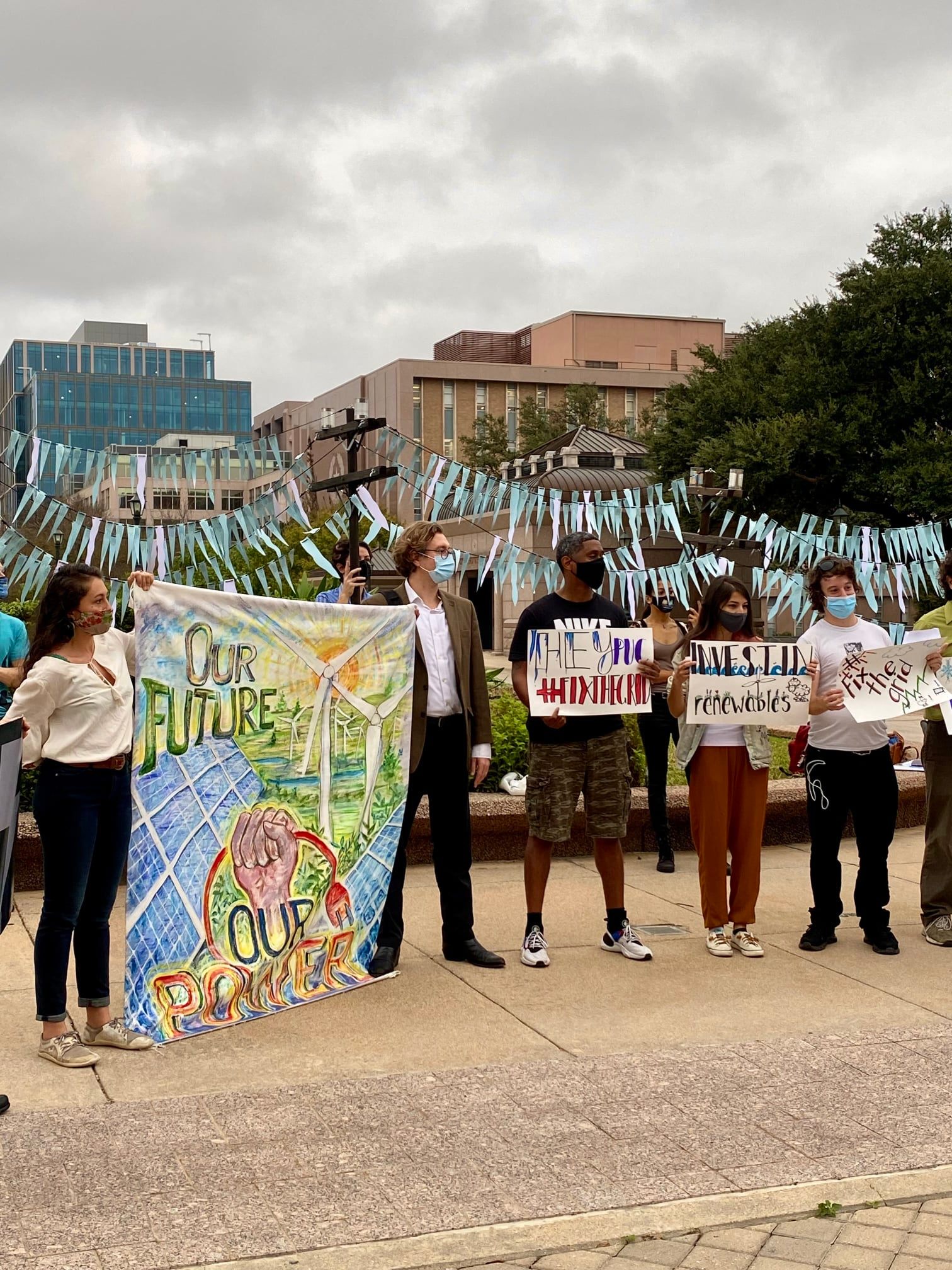 Why Work here
Some of our victories include:
- We were the driving force that established Dell's computer recycling program -
We established curbside recycling programs in Houston, Dallas and Arlington.
- We've mobilized thousands of supporters to slow and stop fossil fuel buildout on the Texas Gulf Coast
TCE is now working to hold polluters accountable to the law while building our strength in numbers to improve our state's regulations on polluting oil and gas industries. Help protect the planet, knocking on one door at a time!
It is the policy of TCE to provide equal employment opportunity (EEO) to all persons regardless of age, color, national origin, citizenship status, physical or mental disability, race, religion, creed, gender, sex, sexual orientation, gender identity and/or expression, genetic information, marital status, status with regard to public assistance, veteran status, or any other characteristic protected by federal, state or local law. In addition, TCE will provide reasonable accommodations for qualified individuals with disabilities.