---
Assistant Field Manager
TRAINING STARTS FEBRUARY 13TH!!! TO APPLY EMAIL RESUME TO: [email protected]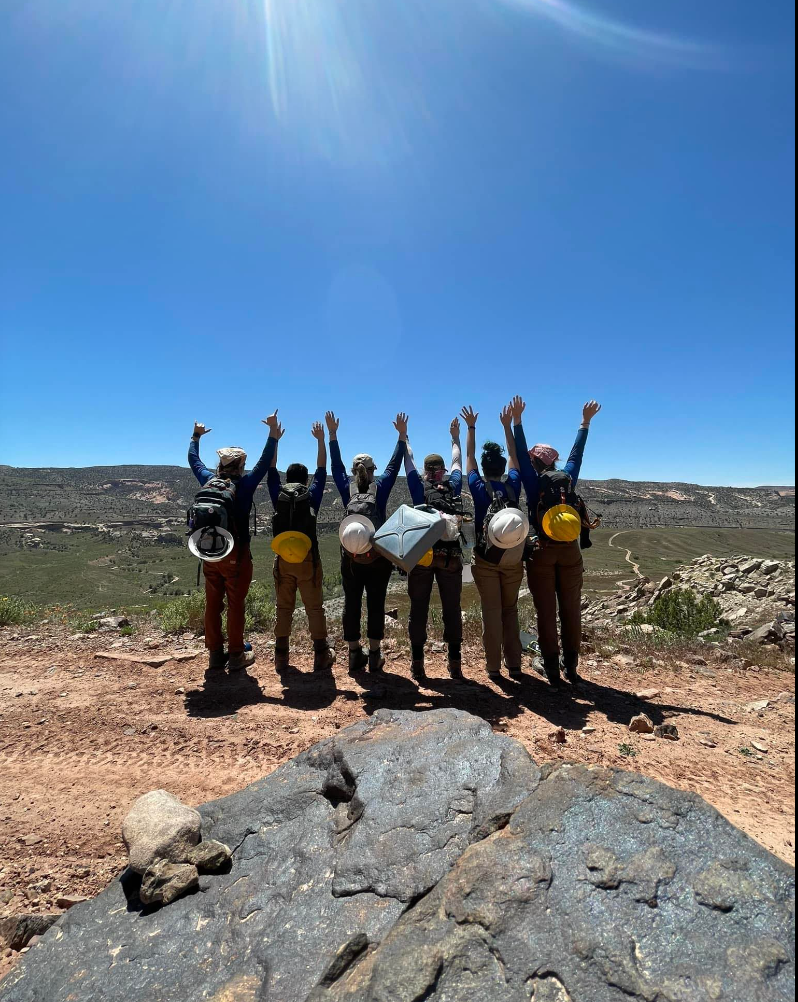 Additional Job Details
International Applicants Allowed?

No
Work Visa Sponsoring Available

No
Job Overview
Position Purpose (Summary)
Provides support and as a back-up to the Field Managers in the day-to-day operations of the corps projects.
Essential Job Functions
Project Implementation
Ensure that equipment and materials are available on schedule.
Ensure that safe working procedures are followed.
Manage and enforce policies and procedures in relation to tools & equipment, safety program, and fleet equipment, and assess the needs in these areas as well as update policy documents as needed.
Project Monitoring
Observe work in progress and inspect the completed work for compliance with specifications, quality and quantity.
Evaluate overall project success.
Travel to and camp at remote sites throughout Western Colorado
Perform working hours in a flexible schedule due to varying projects.
Supervision and Training
Assist the Field Managers in providing day-to-day direction and communicating information to the Project Leaders.
Assist the Field Coordinator in organizing and implementing orientation and training for Project Leaders and Corps.
Provide supervision for the Project Leaders.
Ensures crew work is completed on time according specifications.
Communicates regularly with project sponsors.
Implement training for Project Leaders and the Corps. as necessary.
Cooperate with the Lead Instructor to ensure efficient and quality delivery of the education program.
Act as the Project Coordinator in his/her absence.
Act as a liaison with Projects Sponsors by maintaining regular contact with all work/service sponsors before, during, and after the implementation of projects.
Ensure that any sponsor conflicts are dealt with appropriately, effectively and immediately.
Record Keeping
Assist Field Coordinators & Crew Leaders in keeping systematic project records in writing to be maintained in project folders or individual youth files.
Maintain familiarity with all documents pertaining to each project including agreements, budgets, project profiles, etc.
Maintain inventories of tools & equipment, supplies, and vehicles.
Keep records on training's Project Leaders have gone through.
Keep weekly 'daily reports' for all projects, and prepare reports for individual files concerning accident forms, personal health issues, and youth behaviors.
Program Support
Perform other support duties, such as management of daily routines, data entry, staff/crew scheduling and support.
Act as a Project Leader in the absence of a Project Leader.
Maintain familiarity and understanding of how to do all ongoing and upcoming projects.
Meet Corps.each morning at designated meeting site.
Other job related duties as assigned
Training (required)
WCCC provides orientation and technical skills training up front. WCCC participants will receive training on team building, conflict resolution, safety and risk management, tool safety and use, tool maintenance, Leave No Trace, CPR/First Aid and S-212 Chainsaw Certification. Leaders will receive enhanced training including but not limited to mentoring, DEI (diversity, equity, inclusion), defensive driving, trailer loading and towing, GPS/mapping, administration.
Physical Activities
This position requires daily hikes for up to 12 miles.
Disclaimers
WCCC was able to operate at reduced capacity during the 2020 season with strict protocol and guidelines to address the risk of COVID-19. In order to ensure the safety of all our participants and communities, WCCC reserves the right to make programmatic changes as deemed necessary during the 2021 seasons.
CONDITIONS OF AGREEMENT: AmeriCorps members will be subject to all state and federal laws, and the rules and regulations of OSHA and the Conservation Corps. The member is expected to fully understand and adhere to the rules, regulations, and code of conduct outlined in the AmeriCorps Member Handbook. Policy violations will result in disciplinary action according to program guidelines including, written warnings, fines, suspension without stipend, and/or termination. The AmeriCorps member is responsible for meeting or exceeding the responsibilities of this position as described above and will be evaluated at mid-term and end-term by Corps Program Staff, with input from project hosts. Successful completion is contingent on both AmeriCorps education award hours and service through the agreed upon term end date.
The Western Colorado Conservation Corps of Partners is an equal opportunity employer. This program is available to all, without regard to race, color, national origin, disability, age, sex, political affiliation, or, religion. Qualified individuals with disabilities who need accommodations during the application, interview, hiring process or for service may make arrangements by contacting (970) 241-1027.
Job Types: Full-time, Temporary
To apply please submit resume to:
Special Benefits
Medical, Dental, Vision after 60 days.
Minimum Requirements
Knowledge, Skills, Abilities, and Other Characteristics
Must be at least 21 years of age with a valid driver license and clean driving record due to required job tasks.
Hands on physical labor experience preferred.
Provide proof of eligibility to work in the United States.
Lead/serve on diverse teams or with a diverse range of people.
Pre-employment background screening (State, Sex Offender, FBI fingerprint).
Strong organization skills, ability to work independently but also collectively, self-motivated, confident, flexible, and open minded.
Wilderness First Responder preferred.
Proficiently and safely operate a chainsaw and hand tools.
Operate office equipment, telephone and computer.
Drive an organizational vehicle.
Remain flexible, adaptable and capable of working in a fluid, changing environment.
Outstanding organizations and time management skills, and ability to prioritize
Excellent task management skills
Technical conservation skills preferred including B or C Faller certifications, crosscut saws, trail layout and design, trail construction and maintenance, stone masonry, fence construction and maintenance, project estimation, project implementation, project management, small engine repair, hand tool maintenance and repair, Wilderness First Aid or Wilderness First Responder certification.
Excellent communication skills including verbal, written and presentation
Self-motivated, decisive and ability to work independently
Organize, direct, and relate with young people and provide positive role modeling.
Implement corps member discipline.
Knowledge of management methods.
Communicate effectively and work with a variety of individuals and agencies.
Knowledge of methods of group instruction, motivation, team building, teaching, and counseling.
Knowledge of construction techniques, trail/field work, outdoor survival and low impact camping skills.
Knowledge of the local area.
Proficiency as a trainer and teacher of work habits and skills.
Flexibility, adaptability, and function well independently and under pressure.
Experience with computers.
Education and Experience Requirements
High School diploma preferred.
Two years of college/work experience, vocational or technical training in carpentry, construction, horticulture, landscape, architecture, forestry, resource management, conservation, environmental studies, park management, counseling, teaching, social work or related field is strongly preferred.
Two years of supervisory experience working in a setting involving youth/young adults, preferably in an on-the-job training or work program, as well as experience in project management under deadline required.
Strong technical field skills (especially trail techniques, construction, landscaping, and conservation helpful as well as experience with human service agencies/projects) required.
Experience with the safe operation of power tools, chainsaws, clearing saws and hand tools desirable.