---
Specialist / General Camp Counselors
featured
A summer spent working at French Woods can give you more experience and more professional contacts in less time than anything else you could do. As you work with the campers you will also work with other professionals in your field and you will have opportunities to learn and grow along with them in the intense environment that summer camp provides. Living and working in our vibrant community is fun, rewarding, and challenging. We hire professionals, teachers, experts and students in a wide variety of positions spanning artistic and creative fields, theater and technical theater, music, sports and fitness, circus, magic and more.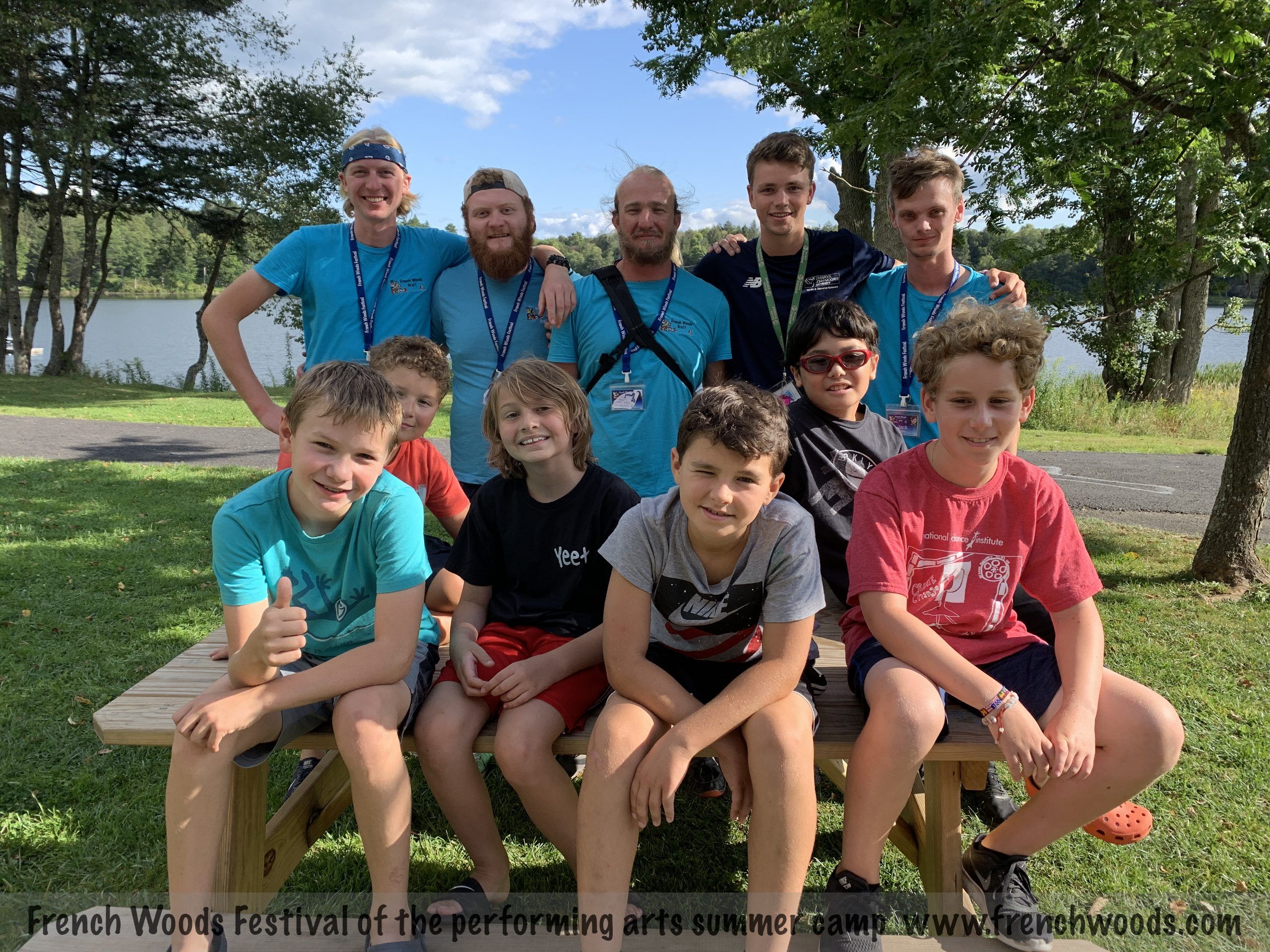 Additional Job Details
International Applicants Allowed?

No
Work Visa Sponsoring Available

No
Job Overview
Counselors are the primary caregivers for each camper.  The Counselor is responsible for planning, teaching, coordinating, and carrying out activities and guiding campers in their personal growth and daily living skills. 
Primary Job Responsibilities:
Assist in the direction, supervision, and organization of campers in their living unit, within activities.
Participate in the development and implementation of program activities for campers within the mission and outcomes.
Responsible for leading and assisting with the teaching of activities within a variety of specialist activities area including: Circus, Waterfront, Ropes, Music, Skatepark, Magic, Visual Arts, Sports, Cooking, and so much more.
Actively participate in all program areas as assigned.
Provide the daily care of each camper within your supervision including recognition of personal health needs.
Ensure that campers receive their medications as directed by health care manager.
Be alert to campers and staff needs and assist them with personal and/or health problems, and discuss with camp health manager and/or resident camp director when appropriate.
Be a role model to campers and staff in your attitude and behavior.
Follow and uphold all safety and security rules and procedures.
Set a good example to campers and others in regard to general camp procedures and practices including sanitation, schedule, and sportsmanship.
Special Benefits
Full Room & Board provide.
Transportation to / from camp to New York City & Newark Liberty International Airport.
Best camp Menu!
Makes friends from around the world!!
Have the most incredible summer experience ever!!
Minimum Requirements
Must be 18 years of age or high school graduate.
Must submit health history record and examination form prior to first day of work.
Ability to interact with all age levels.
Ability to relate to youth and adults in a positive manner.
Demonstrate knowledge and skill in program areas designated camp program areas.