---
Camp Agape is not only a beautiful property with majestic views and awesome sunsets, but it is a place where children (and adults) can connect with outdoor ministry. Working at Camp Agape will develop: leadership, 21st century skills, networking opportunities, diverse & global experiences, professional development, supervisory skills, etc. Come join our team for a fun-filled summer with other counselors who share their outdoor experiences with our campers!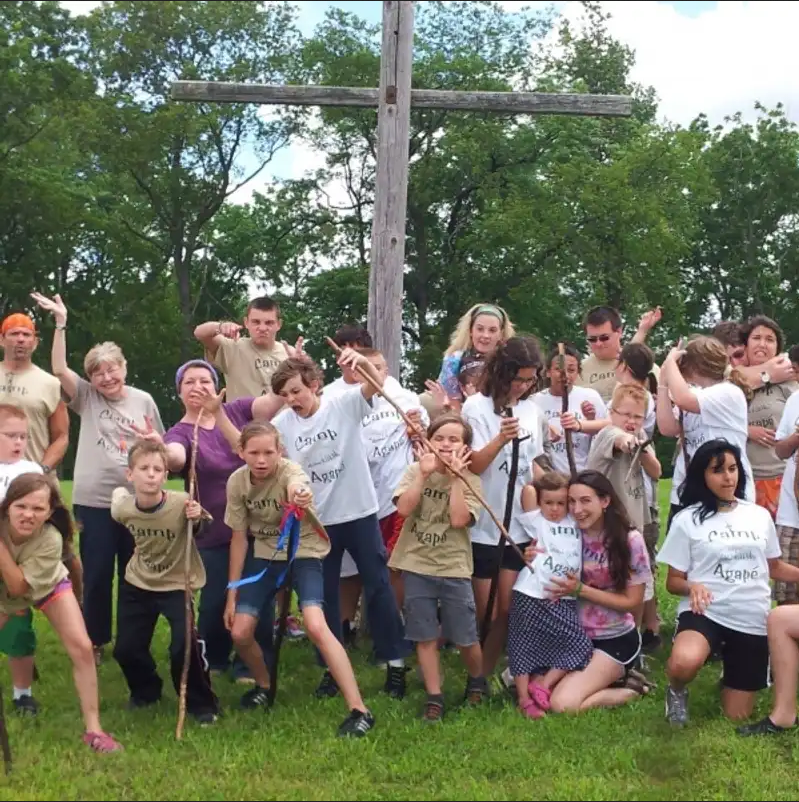 Additional Job Details
International Applicants Allowed?

No
Work Visa Sponsoring Available

No
Job Overview
Cabin Leader/Senior Cabin Leader Positions (counselors)
Dates: May 31 – August 1, 2021 (possibly to 8/5/21)
Salary: $235-$295 per week
*18+ years old
*Includes two weeks of paid staff training, room, board, and meals.
*Time off: Thursdays from 6 pm through Sundays at 1 pm
*Offering Traditional Resident Camp (over-night) for ages 9-15 years for 7 weeks (6/14 – 7/29/21)
*Offering Day Camp for ages 5-8 years for 4 weeks (6/28 – 7/22/21)
*COVID-19 POD Schedule & policies in place
Contact: Karen Reardon, Program Director
Special Benefits
*Two weeks paid staff training
*Room, board, and meals included
*Staff who are 18+ years are permitted to stay on the camp property during time off
Minimum Requirements
18+ years old
Be a practicing Christian
Enjoy working with kids
Love the outdoors