---
Aquatics Co-ordinator
featured
A summer spent working at French Woods can give you more experience and more professional contacts in less time than anything else you could do. As you work with the campers you will also work with other professionals in your field and you will have opportunities to learn and grow along with them in the intense environment that summer camp provides. Living and working in our vibrant community is fun, rewarding, and challenging. We hire professionals, teachers, experts and students in a wide variety of positions spanning artistic and creative fields, theater and technical theater, music, sports and fitness, circus, magic and more.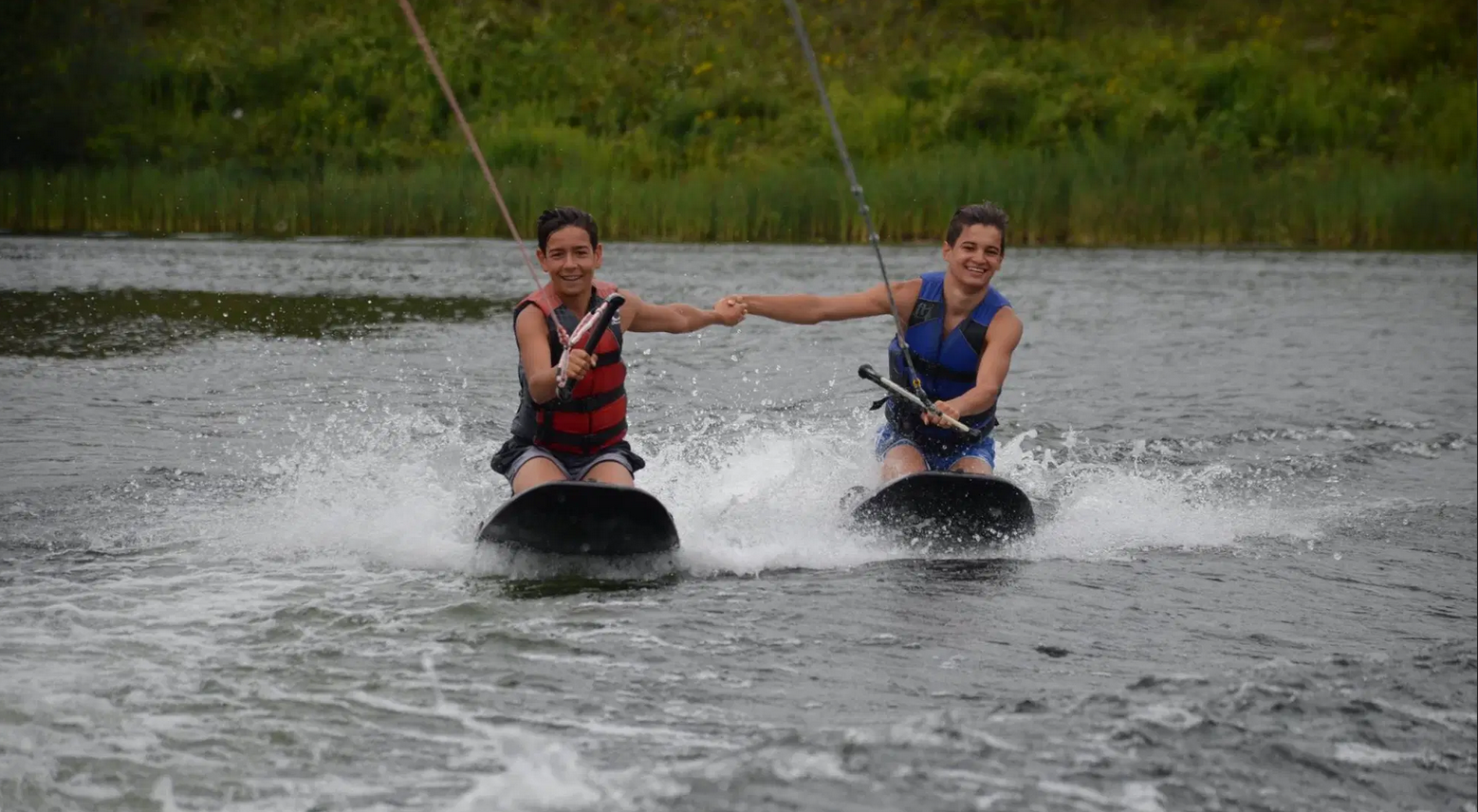 Additional Job Details
International Applicants Allowed?

No
Work Visa Sponsoring Available

No
Job Overview
Position Description:
The Waterfront Coordinator is directly involved in the planning and delivery of activities at the camp's waterfront that are safe, fun, and appropriate to the camper's age and abilities. Provide management to the physical operation of the waterfront's facilities and equipment.
Primary Job Responsibilities:
Plan, direct, and supervise a safe and fun waterfront program

Write (with the help of waterfront specialists) lesson plans that meet camp goals.
Evaluate aquatics abilities of campers and staff.
Deliver creative swim and watercraft program activities.
Train and supervise waterfront staff
Assist in the planning and implementation of staff training.
Train waterfront and counseling staff in their waterfront responsibilities.
Supervise waterfront staff to provide a safe and high-quality program.
Supervise the waterfront staff evaluation process.
Implement the scheduling of waterfront staff.
Directly supervise other aquatic staff.
Manage the physical facilities and equipment in the waterfront program area
Set up waterfront area prior to and during staff training.
Teach and monitor proper use of equipment.
Conduct initial and end-of-season inventory, and store equipment for safety.
Check equipment, and make (or file for) repairs.
Conduct a daily check of equipment for safety, cleanliness, and good repair.
Submit orders for equipment and supplies when needed, ensuring timely arrival of materials.
Survey waterfront area daily, and keep the area free of hazards and debris.
Participate as a member of the camp management team to plan, direct, and supervise evening programs, special events, overnights, and other all-camp activities and camp functions
Work with Program Director and Waterfront Specialists to develop a program curriculum, awards programs, and leadership programs.
Assist in the planning of any special events on or near the waterfront.
Participate in management and staff meetings.
 Secondary Job Responsibilities:
Participate enthusiastically in all camp activities, planning and leading those as assigned.
Special Benefits
Full Room & Board Provide
Transportation to and from New York City, and Newark Liberty International Airport provided
The most incredible summer experience of your life!!
Minimum Requirements
Qualifications Needed  (Minimum qualifications and experience)
Previous experience in aquatic management.
Current certification in first aid and CPR.
Prior experience in the development and delivery of recreational programs.

 

Experience in supervising others especially peers is desirable.