---
Trip Leader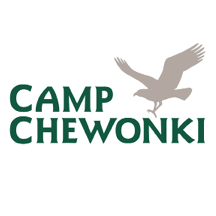 Additional Job Details
International Applicants Allowed?

No
Work Visa Sponsoring Available

No
Job Overview
Camp Chewonki is a nature-based overnight camp and expedition-based youth leadership program for children aged 8-15 who spend 10 days or 3 weeks at camp. The overnight camp program focuses on building cabin community, building skills and knowledge in a core curriculum, and learning about backcountry travel on multi-day remote cabin trips. Participants in our Leadership Expeditions are aged 14-18 and spend 3 weeks or 5 weeks learning leadership skills, remote travel, and a robust sense of self. Trip Leaders facilitate over 60 remote canoeing, backpacking, whitewater kayaking, and sea kayaking trips for all three Camp Chewonki programs within the 10-week summer season.
Camp Chewonki Trip Leaders are kind, empathetic, thoughtful, and fun adults who are responsible for caring for the health and well-being of a  group of campers for the duration of each trip. The Trip Leader position is an integral part of the Camp Chewonki culture.  Trip Leaders are ultimately responsible for the safety of the participants and execution of all trip details. This includes preparing itinerary, evacuation, and resupply information; packing group gear and well balanced meals; ensuring the participants are prepared with correct gear and knowledge of trip; facilitating a positive learning environment; and teaching age appropriate technical, interpersonal, and natural history skills.
The Trip Leader must also be prepared to be an exemplary role model, establish group expectations and values, and have a commitment to working through all conditions with their participants, both environmentally and emotionally.
Minimum Requirements
At Least 21 years old

Current Wilderness First Responder Certification (preferred certifying bodies are Wilderness Medical Associates and Wilderness Medical Institute)

Valid Driver's License approved by Chewonki's Insurance Carrier

Pass Background Check

Ability to lift up to 50 lb

Current Lifeguard Certification preferred