---
TeamWorks Crew Leader
featured
TEENS, Inc. is a Nederland, Colorado based non-profit organization with the mission to support, educate and empower youth and their families to make healthy choices and thrive. Lincoln Hills TeamWorks (called TeamWorks, moving forward) is a youth education-based employment program which aims to connect young people with nature and community.  TeamWorks combines a diverse group of youth from rural and urban areas to carry out projects alongside both public land managers and non-profits. Job Description:  TeamWorks isn't a one-off summer experience, but instead offers youth an opportunity for a deeper connection with community and the natural world. TeamWorks is a conservation-based youth employment program that brings together a mix of young people (ages 15-20) from urban and rural areas to work side-by-side on crews.  As an organization, our goal is to attract and hire underrepresented youth who would not ordinarily have the opportunity to work on a conservation crew.  Crews collaborate with a variety of project partners in the Front Range of Colorado, and have the chance to work with both public land managers as well as non-profit organizations.  TeamWorks fosters a work environment that is equally fun and supportive, and many of our youth return to work for the program year after year, building solid relationships with one another, their crew leaders, our organization, and the lands they work on.  Crews work 10 hours a day, Mon-Thurs, on an assortment of conservation projects including trail building and maintenance, fire mitigation, watershed restoration, and noxious weed removal, and all participants and leaders return home each night.  In addition, each crew will participate in a 4-day, 3-night campout once during the season, providing an opportunity to strengthen the bonds of the crew and providing many participants an opportunity for healthy risk taking.  Crew leaders will have three day weekends to explore the beautiful Rocky Mountains of Colorado, which are easily accessible from everywhere we work!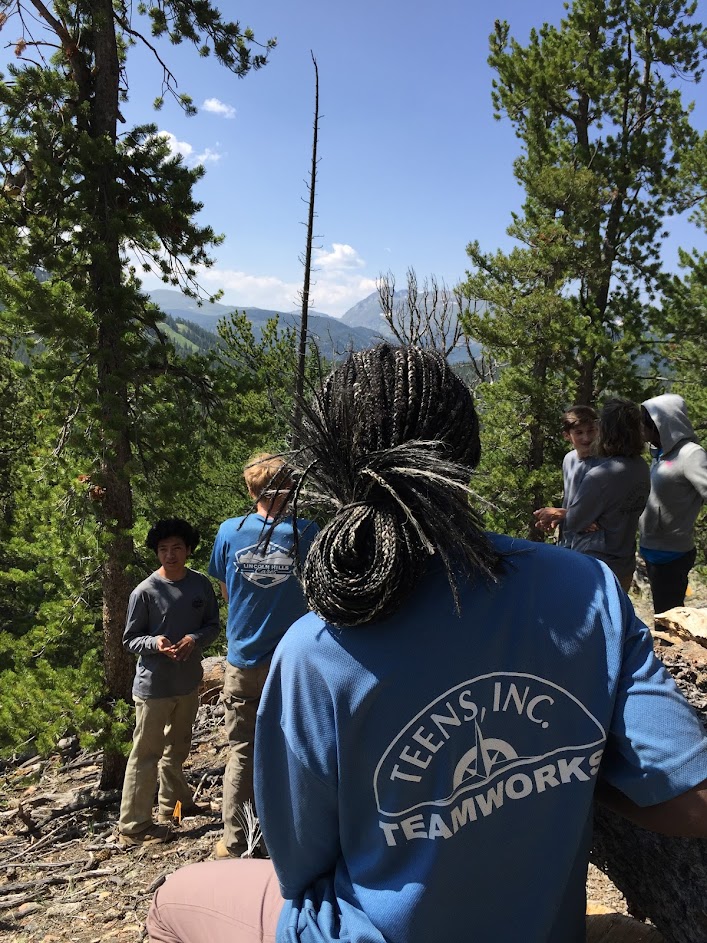 Additional Job Details
International Applicants Allowed?

No
Work Visa Sponsoring Available

No
Job Overview
Job Details:
Entire season runs from May 15th – August 8th, 2023

May 15th – June 2nd – Paid Crew Leader training 

June 6th – August 7th – Season with crew

August 8th – Crew Leader celebration day and wrap-up

Crew Leaders work Monday – Thursday, 10-hour days, with the following exceptions:

Crew Leaders training weeks 3 (Crew Leaders will work Tuesday, May 30 – FRIDAY, June 2nd)

Orientation Week (Crews Leaders will work Tuesday, June 7th and ONE of the following days: June 8th, June 9th, June 10th)

Juneteenth week (Crew Leaders will work Tuesday, June 20st – FRIDAY, June 23rd

Independence Day Week (Crew Leaders will work Wednesday, June 5th and Thursday, June 6th)

Pay is

$21-$26

per hour depending on experience.

Housing is not provided, but we work to help crew leaders find a place to live.

Application is accepted on a rolling basis.

Positions available are based in Denver (near Central Park Station), Aurora (near Aurora Central High School), Boulder, Conifer, Nederland, Bailey, Gilpin County, and Idaho Springs, Colorado.
Qualifications: 
At least 21 years old.

Must possess and maintain a current and valid Driver's License.

Must attend paid 12-day (spread over three weeks) Crew Leader training from May 15th – June 2nd.

Available to work for the whole season without any conflicting commitments (May 15th – August 8th).

Willingness to submit a driving record and background check.

Ability to drive a 12- or 15-passenger van in both urban and rural environments.

Ability to work collaboratively with a co-leader.

Exceptional and inclusive organizational, leadership and communication skills.

High capacity for communication and feedback.

Excitement for working with diverse groups of youth and young people.

Interest in using the group's experiences and challenges to foster learning among crew members. 
Desired Skills:
A wide variety of talented candidates are encouraged to apply. We are committed to building an inclusive and diverse workplace. If you are interested but do not meet the following desired skills, please do not hesitate to apply!! Your skillset might be the one that fosters uniquely meaningful experiences for your crew members.
Previous experience working with teens and young adults is preferred.

Experience working outdoors in various weather conditions for up to 10 hours per day is preferred.

Practical knowledge of, and experience with conservation-based stewardship work is preferred.

Risk management and decision making proficiency are preferred.

Wilderness First Aid or Wilderness First Responder Certification is preferred.

Group management and facilitation skills are preferred.
Responsibilities: 
Partner with a variety of land management agencies and non-profit organizations to complete needed projects, including but not limited to fire mitigation, trail building and maintenance, watershed restoration, noxious weed removal, and light construction projects.

Crew Leaders will be responsible for training, mentoring, and working alongside a group of 12 crew members, supporting individual needs and maintaining group morale.

Demonstrate effective communication with crew, co-leader, project partners, and the TeamWorks administration team.

Manage risk at the work site and oversee and maintain crew safety.

Complete accurate and detailed documentation of time sheets, weekly debriefs, crew member evaluations, incident reports, and project work reports.

Facilitate a safe and comfortable work environment, where youth can learn and grow.

Participate in a 4-day, 3-night camping trip with your crew during the summer (with support of the TeamWorks administrative team).

Provide timely feedback and guidance to encourage personal growth among crew members through both formal and informal reviews.

Facilitate opportunities for learning from project partners, crew leaders and each other about the work they are completing.

Foster positive and professional working relationships with agency partners, and ensure projects are being completed to meet their expectations.

Know and uphold TEENS, Inc. policies in the field.
Special Benefits
Benefits and Compensation:
Access to a variety of Pro-deals

Three-day weekends

A competitive wage in the industry

Paid 12-day long training

Working with a diverse team of local youth

Connecting with a great community of people

Worker's compensation coverage