---
Summer Lead Camp Counselor
featured
We're looking for folks who love working with children, who value empathy, and who thrive being outdoors. Our camp guarantee: we return kids dirty, tired, and happy. Chances are, you'll end each day that way too. Come spend the summer building forts in the woods, wading creeks, singing songs, and looking for critters at our North Carolina day camps.  We can assure you your days will be filled with adventure and laughter. Our mission is to create kind, curious, and confident kids. If you'd like that to be your mission too, join us!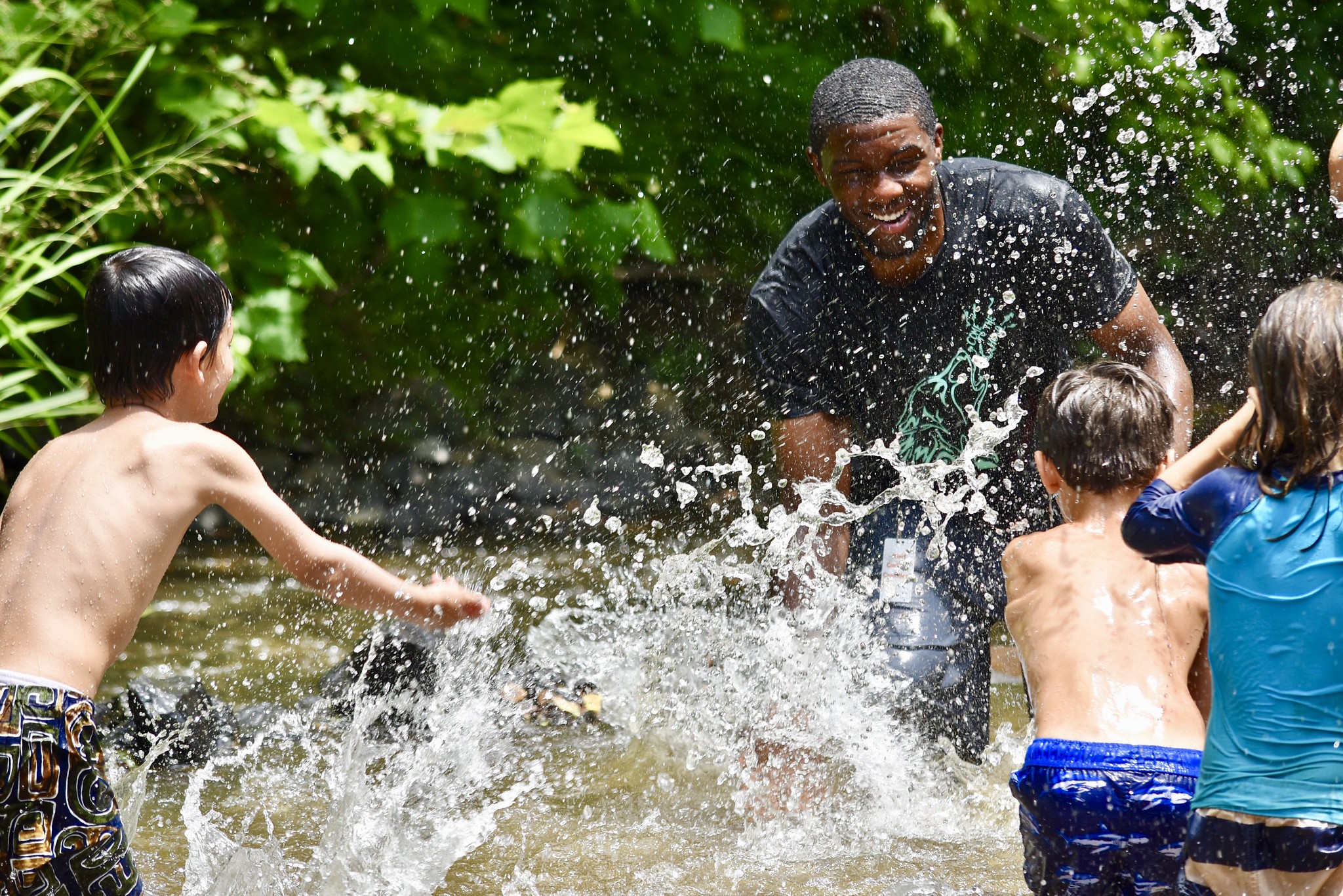 Additional Job Details
International Applicants Allowed?

No
Work Visa Sponsoring Available

No
Job Overview
A Summer Lead Camp Counselor is an important member of our field team. They help create magical and impactful day camps for children ages 5-12 or teens 13-17. A Summer Lead Camp Counselor works throughout our summer camp season which runs May through August.
As a Lead Counselor, you'll be spending your time:
Leading a group of 2-3 staff members and a small group of children or teens in games, hikes, skill-based activities, river and creek explorations, storytelling, songs, building forts, whittling, and crafts;
Mentoring and coaching Counselors and Junior Counselors;
Communicating with Schoolhouse staff and camp parents;
Managing your group, your timing, and camper behavior;
Ensuring the physical and emotional safety of participants;
Working with your supervisor to deliver camp activities and maintain and prepare supplies.
This position begins May 20th and runs through August 25th. 
We have Summer Lead Camp Counselor opportunities available at our locations in Durham, Orange, and Wake County. Travel to off-site locations is occasionally required.
Hours are dependent on organizational needs. Hours typically total between 40 hours and 50 hours per week and range from 7:30a – 6p Monday through Friday. Any hours worked beyond 45 during any single week will be classified as overtime. Occasional weekends and/or evenings may be required.
Special Benefits
Benefits include professional development opportunities, unlimited vitamin D, and a steady stream of (mostly funny) stories.
Minimum Requirements
- Must be at least 18 years old by start date
- Experience working with children preferred
- Enthusiasm for the outdoors, fun, and creative activities
- Ability to work as part of a team