---
Outdoor Educator & Aide
featured
Village is building preschools rooted in community, mindfulness, nature, and exploration. Our highest intention is for each of our little ones to leave us ready for a life filled with growth, gratitude, joy, and discovery. As part of our overarching vision, we welcomed our inaugural class of children this fall for a nearly all-outdoors experience utilizing Brooklyn gorgeous outdoors space, primarily Prospect Park. Through our immersive outdoor nature program, we develop children who are present in both their inner and outer worlds. We believe that a strong connection to nature builds a sense of curiosity and awe of the world in which we live in and creates a strong sense of gratitude, connection and respect for the Earth, self, and all beings.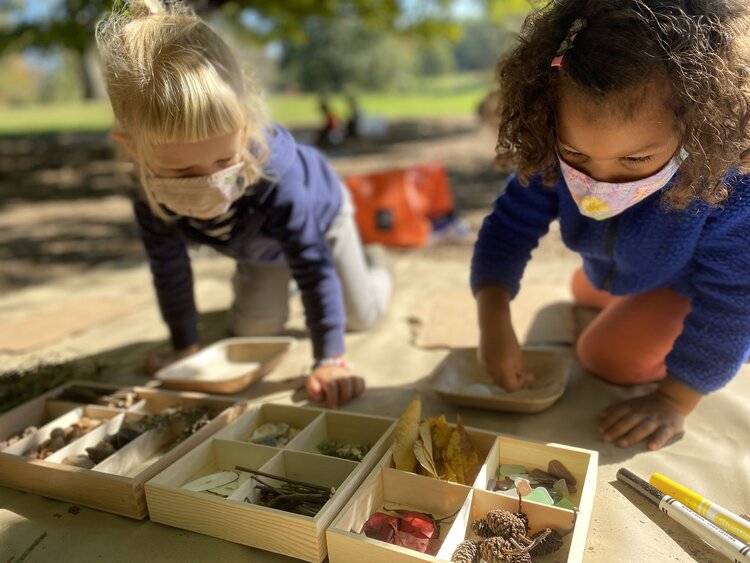 Additional Job Details
International Applicants Allowed?

No
Work Visa Sponsoring Available

No
Job Overview
In order to bring our vision to life, we are bringing on our Assistant Mentor & Aide to support our team and families to help us build and steward our program and serve our families.
This Assistant Mentor will also support an individual child who need more hands on support and behavioral interventions.
WHO YOU ARE
You're an educator who is excited by the forest school pedagogy and wants to grow your skill-set. You believe in the power of child-led education, mindfulness, nature, equity, wellness in changing the world. You know that caregivers are a key piece of the puzzle and we must create space for them to grow and thrive.
You are excited to provide individualized support for a child with special needs and assist with whole-group facilitation.
You are excited to learn and grow from dedicated educators. You want to help build our program and support individual children with distinct needs.
You are patient, kind, and loving.
You are excited to work closely with our founder and Head Mentors to build our vision every day. You're excited to work with the children and create a loving, engaging environment.
You're committed to mindfulness, conscious discipline, equity, diversity, and inclusion and are ready to ensure it is the bedrock of our program.
YOUR RESPONSIBILITIES
You are excited by responsibilities that include:
Supporting children who need individual support through helping us execute their individualized education plans in collaboration with outside therapists including SEITs, Occupation Therapists, etc.
Creating thoughtful, joyful afternoon play sessions
Leading our lunch, nap, snack portions of the day wand other key transitions. This includes serving food, setting out nap mats, washing hands, etc.
Ensuring our guiding principles are embodied in all aspects of the program.
Please note this role can be part-time or full-time. 
COVID-19 considerations:
All employees wear masks and get tested regularly. We have state of the art air filtration systems and all children get tested regularly.
Minimum Requirements
YOU MUST BE COMFORTABLE WITH
Working outside for extended periods of time in all weather
Walking with children through the park and on the city sidewalks
Providing 1:1 support for children with special needs
Transitioning between supporting 1:1 support and supporting our entire group of ten children