---
Outdoor Education Program Supervisor
OMSI operates one of the largest museum-based outdoor education programs in the country, and supports life-long learning, inclusive communities, and fostering positive relationships with the environment. In joining the OMSI team, you also participate in OMSI's vision to ignite an education transformation at the intersection of science and technology that spreads educational opportunities across the Northwest.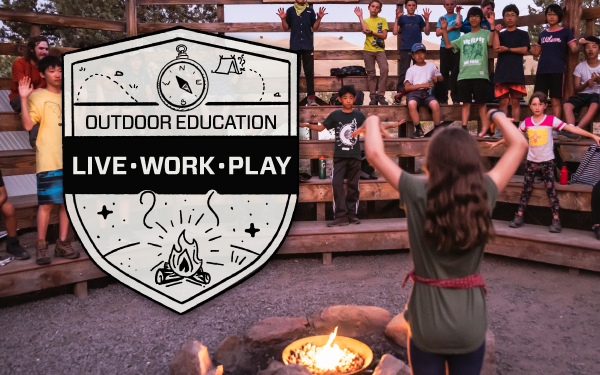 Additional Job Details
International Applicants Allowed?

Yes
Work Visa Sponsoring Available

Yes
Job Overview
Outdoor Education Program Supervisor
BEST. JOB. EVER.
Our Mission: Inspire curiosity through engaging science learning experiences, foster experimentation and the exchange of ideas, and stimulate informed action.
The Oregon Museum of Science and Industry (OMSI) is hiring for multiple Outdoor Education Program Supervisors positions. Supervisors will primarily live at a home site, but depending on enrollment, will occasionally work at to the other site. Join our team and get the opportunity to live, work, and play at the Coastal Discovery Center at Camp Gray, in Newport, OR and Hancock Field Station, located outside Fossil, OR.
Outdoor Education Program Supervisors are part of a team of passionate educators and learners committed to providing transformative concept-based outdoor science education experiences at the Coastal Discovery Center and Hancock Field Station. They supervise seasonal staff and manage program logistics, assist the manager with staff onboarding and the daily operation of the site, as well as contributing to dismantling barriers and increasing inclusion and accessibility for all staff and participants. Program Supervisors connect with group leaders, teachers, and program partners to outline the program schedule for all Outdoor School and Summer Camp.  They collaborate with the whole team to deliver quality programs to our guests and assume the role as site supervisor when the manager is off-site.
These positions are full season, with programming running January – November. Program Supervisors earn $180 per day.
All are welcome at OMSI.
OMSI is an Equal Opportunity Employer.
As an equal opportunity employer, we are committed to recruiting, hiring, developing, and retaining individuals from a diverse candidate pool regardless of race, age, ethnicity, religion, creed, sexual orientation, gender identity/expression, citizenship status, marital status, national origin, physical or mental disability, or any other legally protected status.
Equity, diversity, and inclusion guide our process as we build a team that represents a variety of backgrounds, perspectives, and skills so that we can better reflect and serve our community. We strongly invite applications from candidates who share our commitment to diversity.
To learn more about OMSI's Outdoor Education program and submit your application, click here.
Positions close when filled.
Special Benefits
 Compensation Package
Free housing and meals
Multiple health plans to choose from with employee premiums paid 86% by OMSI
Vacation Days, Personal Days, Sick Days, and Holiday Pay!
Free OMSI annual membership
Reciprocal Employee Attractions Pass – valid for two free general admissions to 23 Oregon attractions.
Minimum Requirements
Position Requirements
You must be fully vaccinated and boosted for COVID-19 or qualify for an accommodation under the ADA for medical or religious reasons.