---
Hiring Summer Field Instructors at Adventure Treks
Being an outdoor instructor at Adventure Treks is an incredible opportunity—seeing students immersed in nature, fostering a community and building their confidence and leadership on the trail! Instructors know the demands of operating on the sun's clock and sleeping in a tent for weeks at a time with peers and students that rely on them. In the highs and lows of a trip, they're always engaged, bringing fun to any situation, staying motivated, and working hard. Instructors are in charge of safety, satisfaction, and success. It's not always easy, but it's so rewarding! At Adventure Treks, instructors are an integral part of the community and make lasting impressions on students and lifelong friends with instructors. Adventure Treks operates 13- to 30-day and semester-long wilderness-based programs in British Columbia, Alaska, California, Oregon, Washington, Colorado, Wyoming, and North Carolina. Employment begins and ends in Battle Ground, WA, but instructors will lead trips all over the North American West. A commitment of providing fun, growth-oriented, and community-minded experiences for students allowed Adventure Treks to safely and successfully operate their 2020 and 2021 summer season, create a new gap semester program, provide fulfilling jobs, and avoid large staff layoffs. A 60% instructor retention rate is in part due to competitive salary, benefits, and opportunities to work summer, Leadership Adventure Semesters, and fall educational programs.  • Meet the faces of Adventure Treks and glimpse into instructor orientation.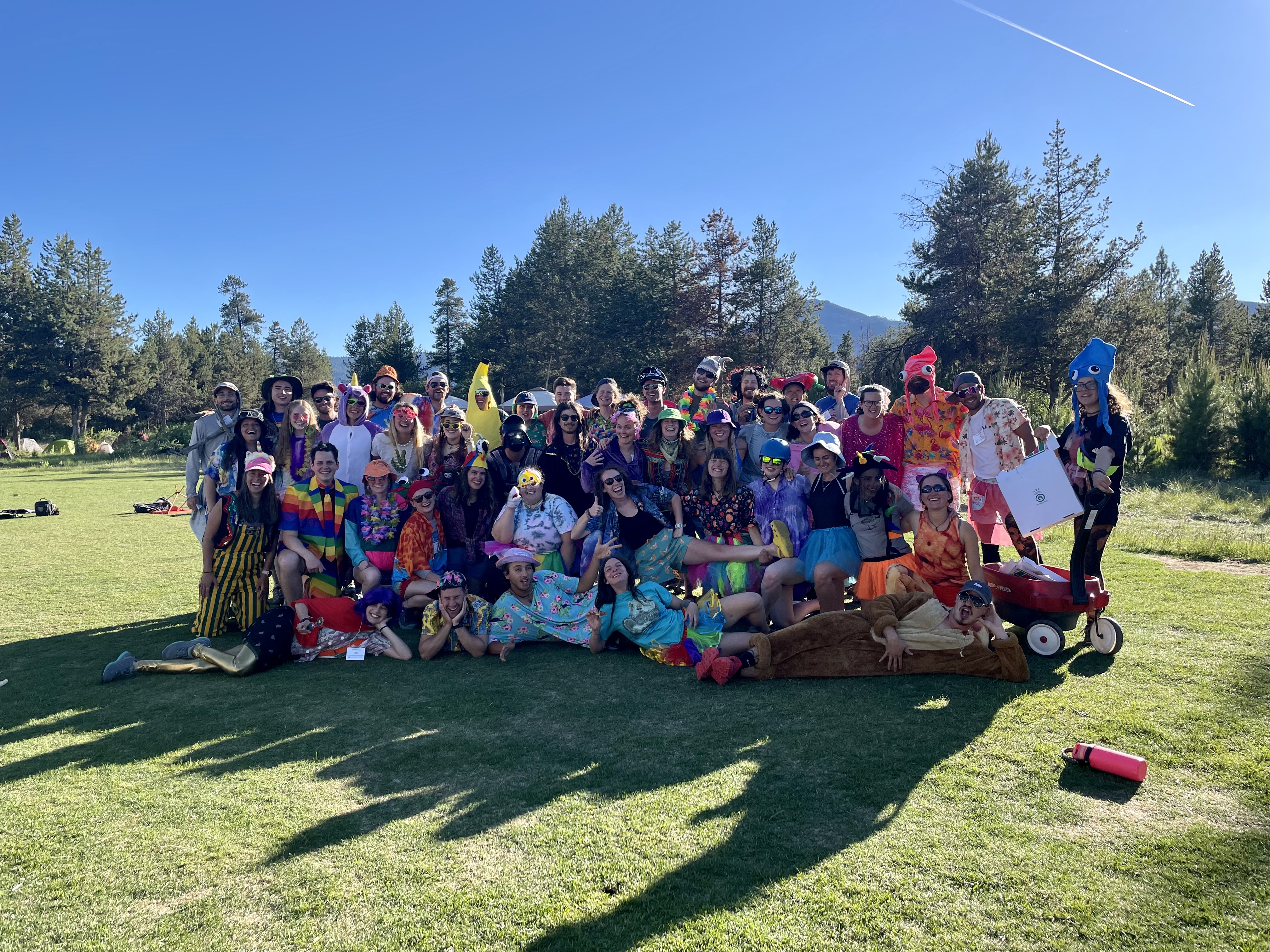 Additional Job Details
International Applicants Allowed?

No
Work Visa Sponsoring Available

No
Job Overview
Course size is generally 20–24 students with 5–6 instructors. The outdoor skills that instructors teach include backpacking, rock climbing, mountaineering, mountain biking, canoeing, cooking, orienteering, Leave No Trace concepts, and general environmental education. Other specialized skills like whitewater rafting and kayaking will be taught in conjunction with outfitters.
On each program, the instructor team works closely together to coordinate all aspects of the trip, including instruction in all outdoor activities, risk management, driving 15-passenger vans and towing U-Haul trailers, managing group dynamics, planning menus, purchasing food, laundry, coordinating with outfitters, turning in blog and photo updates, maintaining equipment, and handling medical issues. Instructors receive additional ongoing support from the director team.
Special Benefits
Travel reimbursements to help get to and from staff orientation
All-inclusive employment: all accommodations, meals, outfitted activities, group equipment, and transportation to and from the trip's locations are included while on course
Pro-deal access to hundreds of outdoor brands
WFR recertification & other certification reimbursement for returning instructors
Minimum Requirements
At least 21 years old
College graduate strongly preferred
Wilderness first responder and CPR certifications
Several years experience working with young people
Several years experience in outdoor education and leading wilderness programs
Genuine interest in students' personal growth
Proficiency in multiple outdoor skills
Expertise in Leave No Trace principles
Maintain a clean driving record with no major infractions
Ability to maintain high energy and a positive mental attitude with little to no time off and limited personal time