---
Christian Summer Camp High Ropes Course Manager Job
featured
Sometimes stepping outside of your box is everything you didn't know you needed.
Heartland is a sanctuary for many and often a place where our staff remembers transformational moments in their faith.
We all need a reset on life sometimes. We want to be more faithful, be challenged, be more disciplined in prayer, or be more intentional with our relationships.
God has a way of using a summer at Heartland to help you tune everything out and provide you the space to reset and put the work in.
What people are saying: 
"I have done things I never saw myself doing, like getting certified to facilitate the high ropes, surviving the wilderness (and enjoying it), and jumping off a thirty-six-foot pole. Each week God calls me to trust Him more and to trust those around me. Step out of fear and into faith."
— Josh
"This work and living in community together is the closest thing I've ever seen to what I believe Jesus had hoped for us. It is a holy place where heaven meets earth just for a few months. You don't want to miss it. You will be changed forever."
— Andrea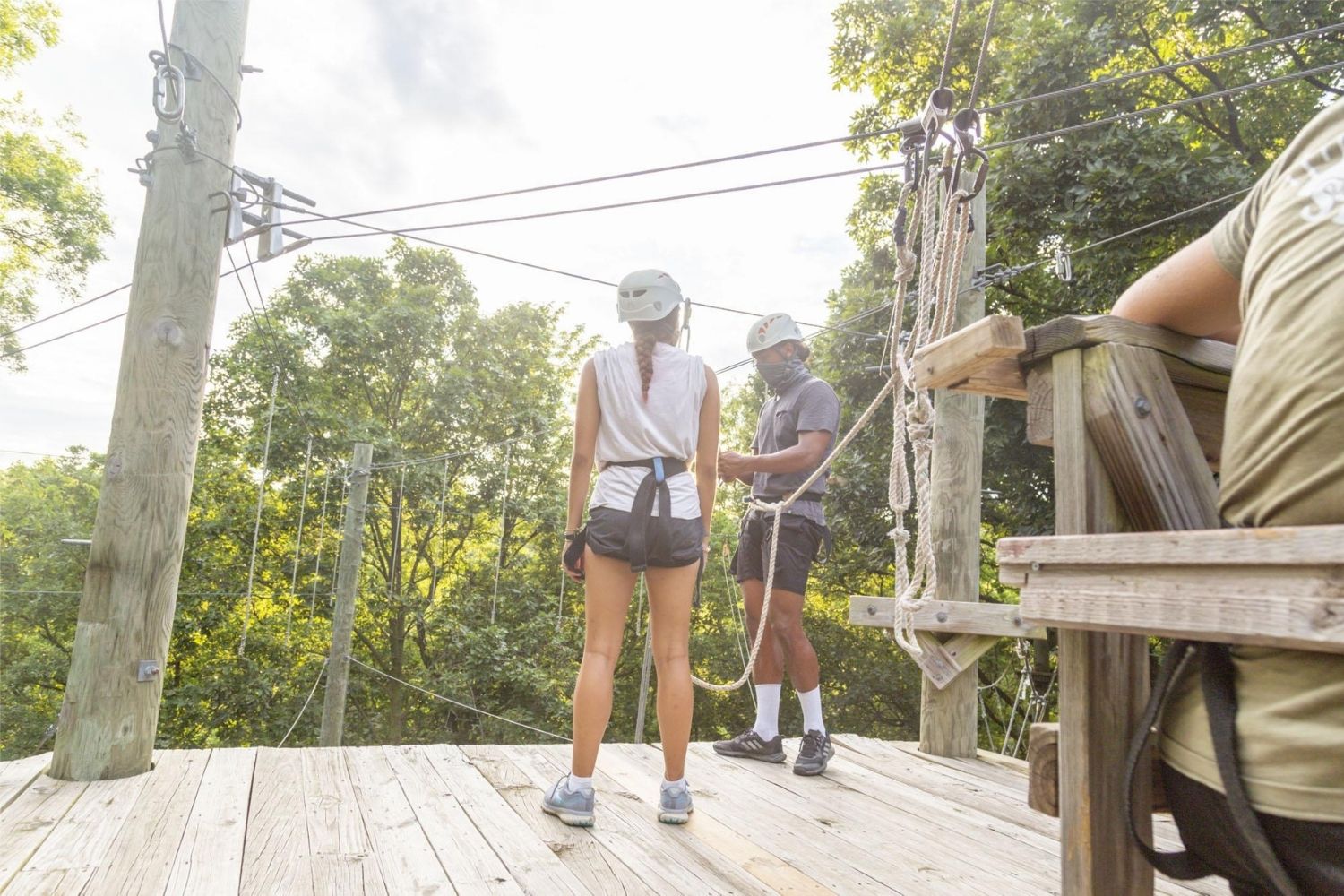 Additional Job Details
International Applicants Allowed?

Yes
Work Visa Sponsoring Available

Yes
Job Overview
On top of the world all summer long!
We are now hiring exceptional Christian college-age students, and teachers for a paid full summer Ropes Course Manager position at our camp near Kansas City, Missouri!
The ideal candidate LIVES for heights, keeping kids safe while challenging them, and loves the Lord. Works well with a team, is an independent problem solver, loves kids, and once challenged a mountain goat to a climbing contest.
This job lives on-site all summer among our summer staff community and is provided housing and meals.
Employment Dates:
Ropes Course Manager: 5/23 – 8/15
*Have a schedule conflict? Don't count yourself out! Apply anyway, and we'll discuss schedule flexibility in your interview.
Benefits: Housing and meals provided
Experience: Some experience preferred, all other training is provided!
Special Benefits
Benefits: Housing and meals provided
Minimum Requirements
Requirements: A Love for God, Kids, Joy, and Service are required! Be ready to work hard and have a blast!
Experience: Some experience preferred, all other training provided!