---
Backcountry Education Program Director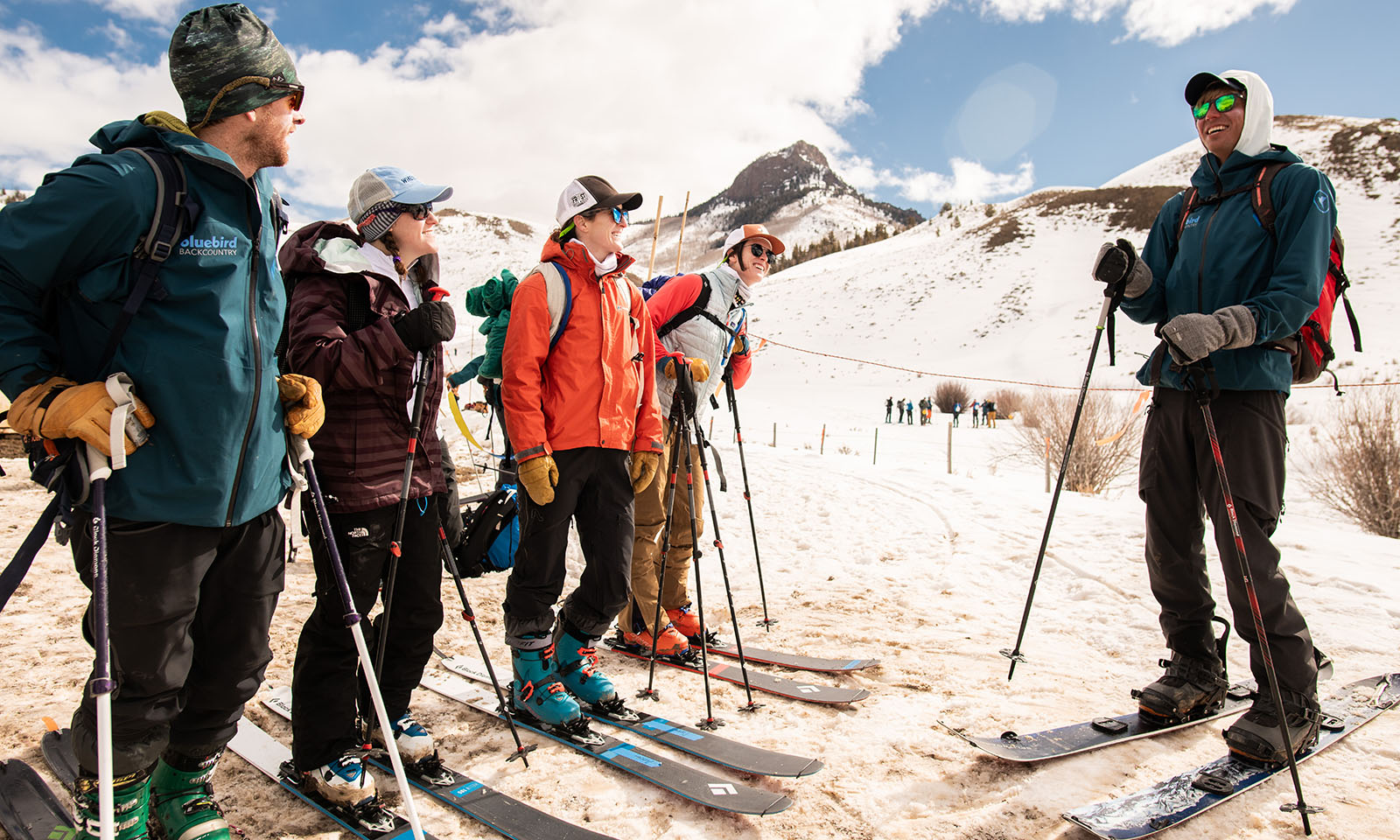 Additional Job Details
International Applicants Allowed?

No
Work Visa Sponsoring Available

No
Job Overview
The Education Program Director is responsible for the overall success of Bluebird's Education Program. Education is a core part of our mission, and our program includes backcountry education courses, AIARE avalanche courses, guided ski days, and an online education community. The Education Program Director leads, recruits and inspires the team, and both executes and improves the program. This position reports to the General Manager and has significant interaction with both company founders.
Duties
Retain, recruit, and hire the team:

Backcountry instructors 

AIARE course leaders and instructors

Lead instructors for both the backcountry and AIARE programs

Part-time program coordinator

Ski guides

Ensure that the team delivers the program, including:

Lead training of staff

Ensure that courses are appropriately staffed

Mentor and supervise direct reports

Manage budget and financial targets
Welcome and delight customers at every experience level

Develop education team policies and standard operating procedures

Lead AIARE avalanche courses, if qualified

Work with Bluebird's snow safety director to establish and maintain 

safety protocol

Continually evolve the program, including creating new curriculum for this season and improving on existing curriculum

Collaborate with marketing on storytelling and the development of educational programming

Join Bluebird's leadership team and help to grow the business
What Makes This Job Great
Lead the creation and evolution of a world-class backcountry education program

Build, mentor, and grow a dynamic team in a dynamic environment

A great balance of time spent outside in the snow and in the "office"
To apply, please email a resume and cover letter to [email protected].
Minimum Requirements
Commitment to Bluebird Backcountry's mission and goals––including a strong desire to welcome and share the backcountry experience with newcomers

Vision and desire to revolutionize backcountry education and get creative in developing Bluebird's progressive curricula

Prior experience mentoring other educators

Excellent verbal communication and is skilled in team dynamics

Flexibility and eagerness to work in a collaborative, fast-paced-yet-grassroots startup environment

AIARE Course Leader or Instructor certification (preferred but not required)

An up-to-date Wilderness First Responder certification

5+ years of experience as an avalanche professional

Significant teaching experience and up to date on best practices for backcountry and avalanche education
This is a full-time winter seasonal position with part-time work during the warmer months. On-site work will happen at Bluebird Backcountry, located between Kremmling and Steamboat Springs, Colorado.
Compensation is as follows:
Our standard rates, up to $375/day, while teaching avalanche courses

$28/hour for curriculum development, staffing, and other duties