---
The Employee Experience
Teamwork, Respect, Integrity, and Passion: these values are the foundation of Alaska X. We believe that teamwork is necessary to have a productive, fun, and safe work environment. Teamwork fosters creativity and learning which expands our skills and leads us to success. While working together as a team, it is imperative to respect each other. Having a respectful work setting and accepting each person for who they are and what they contribute promotes a positive and inclusive culture. Our integrity as a company is present in everything we do; without integrity, there is no trust, honesty or accountability. Lastly, we believe passion is the key to success as a company. Passion is the genuine enjoyment of what we do that motivates our consistent performance and inspires our vision as a business. We are looking for people who are fully committed to doing everything possible to ensure our guests leave feeling as though they just experienced the excursion of a lifetime. So, the ability to entertain and engage with people as well as the ability to provide superior guest service is a must for all of our positions. Our season runs from early May until late September and a generous bonus is given to employees who can stay the entire time. We offer a variety of seasonal summer jobs including: Mechanic, Maintenance crew, Unimog Operators, Naturalist and Canoe Guides, Zip Line Guides, Adventure Guide, ATV Guides, Horseback Guides, Dog Mushers and Handlers, Boat Captains, Office and Dock Personnel, Adventure Photo Crew, Retail Sales Associates, Culinary Support Staff, Groundskeepers/Gardeners, Carpenters, IT Team, and Graphic Design.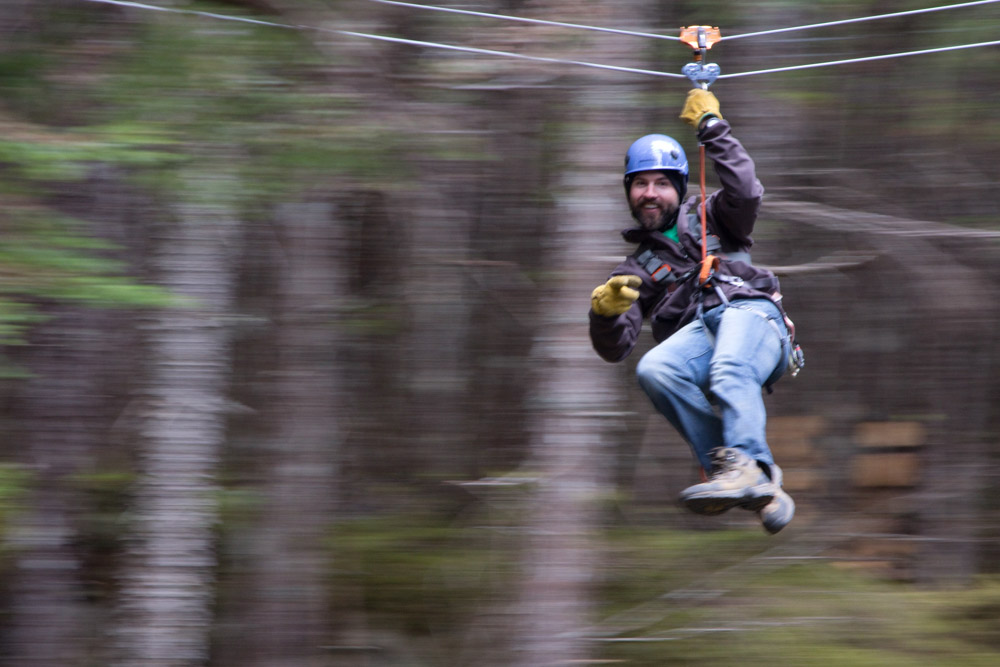 Additional Job Details
International Applicants Allowed?

No
Work Visa Sponsoring Available

No
Job Overview
Fearless when it comes to thrilling adventure, our guides literally go to great "heights" to provide our guests with an extreme excursion they will long remember. They safely guide our guests through the zip-line course that features 11 zips with many of them that go over waterfalls. Our guides love being with people and are very good at keeping our guests entertained all throughout the tour. In between tours, our guides help perform general maintenance on the course and its equipment and perform other chores around camp (such as chopping wood, cleaning bathrooms, etc.) as well. Sometimes, our zip-line guides may be asked to greet our guests at the cruise ship docks and provide them with a narrated tour on the way out to camp. So, sometimes, this is a CDL required position.
Special Benefits
Employee Perks
Experience Alaska while earning incredibly competitive hourly wages
Create memories and friendships that last a lifetime
Unbelievable wildlife is waiting just for you
Awesome bonus compensation is available to staff members who complete the terms of their agreement
Most positions are in the company's tip pool
Days/time off to enjoy the area - our managers are very accommodating!
Enjoy local tours either for free or at a reduced rate
Minimum Requirements
Requirements:
Our zip-line guides love being around people and enjoy making sure they experience they tour of their dreams. The position involves a high level of guest interaction, so exceptional customer service skills is a must. They also have the ability to lead and direct groups of people. They are extremely detail-oriented when it comes to safety. Lastly, they do not have a fear of heights. Sometimes, our zip-line guides are required to get a CDL, so a clean driving record is a must. You do not need a CDL in order to apply. We provide all the training needed to obtain one.