---
River guide – wilderness science program for high school girls
We believe young women deserve opportunities to be curious about the world around them. Research shows that many girls are interested in science and the outdoors at an early age, but drift away as they grow older. By encouraging girls' natural curiosities, inspiring them to connect their interests in science and art, and cultivating trust in their own physical capabilities, we motivate more women to pursue their passions in science and outdoor activities. We believe in making science and outdoor spaces open and inclusive and this takes much more than our expeditions; this takes changing the culture of science and outdoor exploration from the inside.
Inspiring Girls Expeditions seeks to…
Increase the participation and diversity of women in field sciences, art, and outdoor recreation. We encourage attitudes which foster supportive and inclusive science and outdoor communities.

Foster young women's self-confidence in their physical, intellectual, and leadership abilities while creating lifelong advocates for Earth science and wilderness stewardship.

Support a network for current early-career scientists, artists, and guides through continuing development opportunities and collaboration.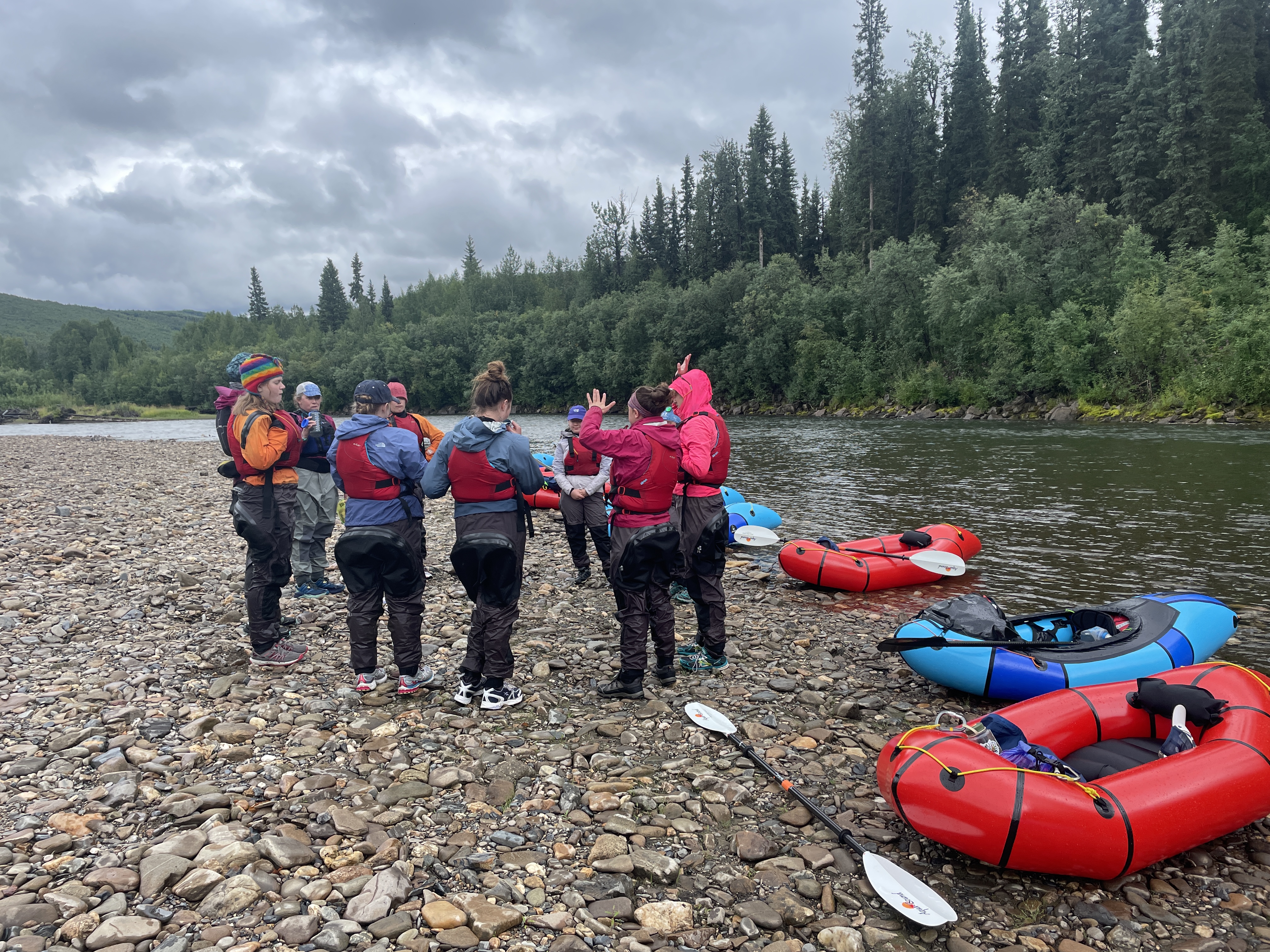 Additional Job Details
International Applicants Allowed?

No
Work Visa Sponsoring Available

No
Job Overview
We are seeking a river guide instructor for our Girls in the Forest packrafting expedition of the Alaska branch of Inspiring Girls Expeditions, hosted at the University of Alaska Fairbanks. The position will remain open until filled. Please see this position description for more detail.
Note:
UA is an AA/EO employer and educational institution and prohibits illegal discrimination against any individual: www.alaska.edu/nondiscrimination. As a public, regional, comprehensive university. UAF is committed to building a culturally diverse and inclusive organization and strongly encourages women, minorities, individuals with disabilities, and veterans to apply. UAF is accredited by the Northwest Commission on Colleges and Universities.
UAF COVID Requirements
Effective immediately, all new UAF hires, whose job function or work location results in the employee being subject to the UAF vaccine requirements guided by the Federal Contractor Employee vaccine mandate*, must be fully vaccinated with an FDA- or WHO- authorized or approved COVID-19 vaccine or have obtained a university-approved disability/medical or religious exemption no later than six weeks from the new hire's start date. Proof of vaccination does not need to be provided to apply. If offered the position, the successful applicant will be contacted for proof of vaccination. *Employees based on UAF's Troth Yeddha' (Fairbanks) campus, regardless of university affiliation and remote work status; Employees based in UAF research units outside Fairbanks (including Seward Marine Center, Kodiak Seafood and Marine Science Center, HAARP, Poker Flat, Lena Point, and Toolik Field Station); and Employees, regardless of their work location, paid by or directly working on impacted UAF federal contract.