---
Kitchen Staff
Instead of wasting your time at a basic job you could be outdoors appreciating the beauty of the Nantahala River. Enjoy your summer in the gorgeous Nantahala National Forest.If you are interested in a career in the outdoor industry then the Nantahala River is the place to begin. This river is class II-III, and is a great introduction to whitewater. If you are already a whitewater paddler our location is central to many southeastern classic rivers such as the Cascades, Ocoee, Cheoah, Chattooga, and the Green. Make a splash into southeast whitewater. Spend your summer immersed in adventure with Whitewater Express. Join us at our Nantahala Outpost, the location where it all began. We continue to operate with a small team. This allows us to focus on community, and gives you the opportunity to become a leader. Being a Guide helps you develop your leadership by becoming comfortable giving direction and trusting in your own abilities. Learn new skills while expanding on your own talents. Our free-form guide school teaches you how to read water and understand current. Some perks to working with our team include free guide school, free staff housing, and free meals during the week. Come join our team at the Nantahala Outpost in Andrews, North Carolina. Whether you are looking to progress your career in the outdoor industry or just looking for a job, the Nantahala River Gorge is the place to spend your summer. Your high adventure begins here, with Whitewater Express.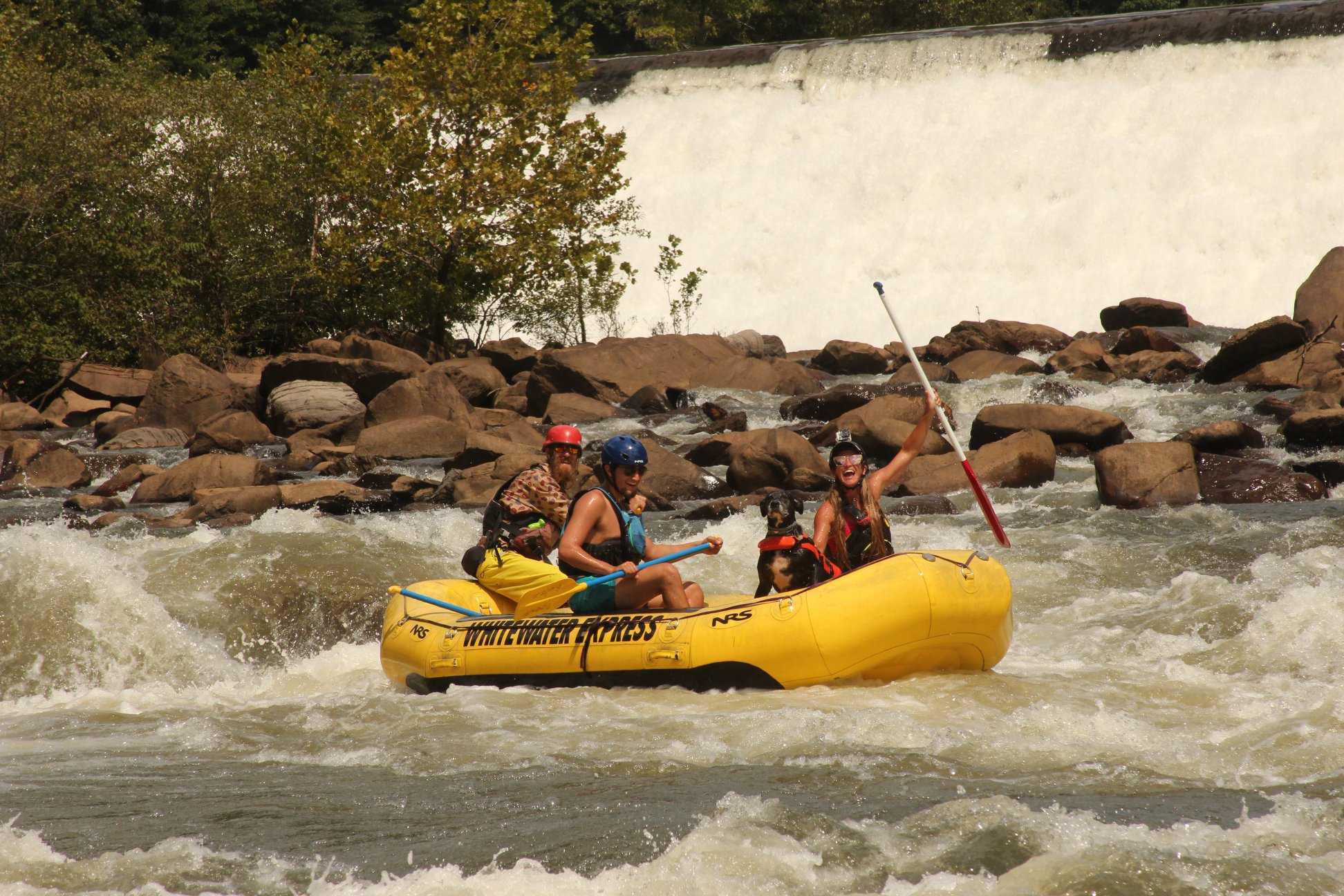 Additional Job Details
International Applicants Allowed?

No
Work Visa Sponsoring Available

No
Job Overview
Are you seeking adventure? Then join our team at one of the southeast's premier outfitters, Whitewater Express. We offer an array of activities including whitewater rafting, kayak instruction, zip line, aerial course, mountain biking, paintball, horseback riding, and fly fishing. Whether you are looking for a summer job, or to advance your career in the outdoor industry we offer a variety of positions. We are now hiring at our Nantahala Outpost in Andrews, NC.
We are in search of a Kitchen Manager and Kitchen Staff member for summer 2022. The job will begin in May. The main rafting season begins the first week of June. You will need to be available to work the full 8 weeks during peak season. Candidates with less availability may be considered, for Kitchen Staff only, based on hiring need. The Kitchen Manager must be available to work in preparation for season and the full 8 week season. Mondays through Fridays are our busiest days; however you must be flexible to work weekends as needed. We are also seeking individuals who are willing to work post season. We will have weekend rafting trips in the fall that will require lunch served with the trip.
Special Benefits
Some of the perks for working at Whitewater Express include: free guide school, free staff housing, and free meals through the work week during peak season.
Minimum Requirements
Kitchen Staff Members will assist in meal preparation for breakfast, lunch, and dinner during peak season. Assisting with lunch on weekends may be required. Staff will need to follow food safety regulations, and maintain a clean work area. Kitchen staff will also help server meals. All Staff will be responsible for maintaining camp cleanliness. No experience is necessary to apply for this position.