---
About Sound to Sea Environmental Education Program
Sound to Sea is an environmental education program offering school groups overnight field trips. Students attend habitat-based classes containing multi-disciplinary, hands-on activities.
Baba Dioum, an African Naturalist, explains most elegantly "In the end, we will only conserve what we love. We will only love what we understand. We will only understand what we are taught." We want the Sound to Sea Program to be the first step in this chain.
As the only residential environmental education program on the Outer Banks, we offer school groups the unique opportunity to explore our preserved 62-acre barrier island property.
Our goal is to help students understand why and how we are tied to the earth. Through a lens of biology, current events, or cultural (social studies), students will have the opportunity to learn about the unique adaptations of the plants and animals that live on a barrier island, how man has used these plants and animals throughout history, or how the loss of this amazing biodiversity is harmful to human health.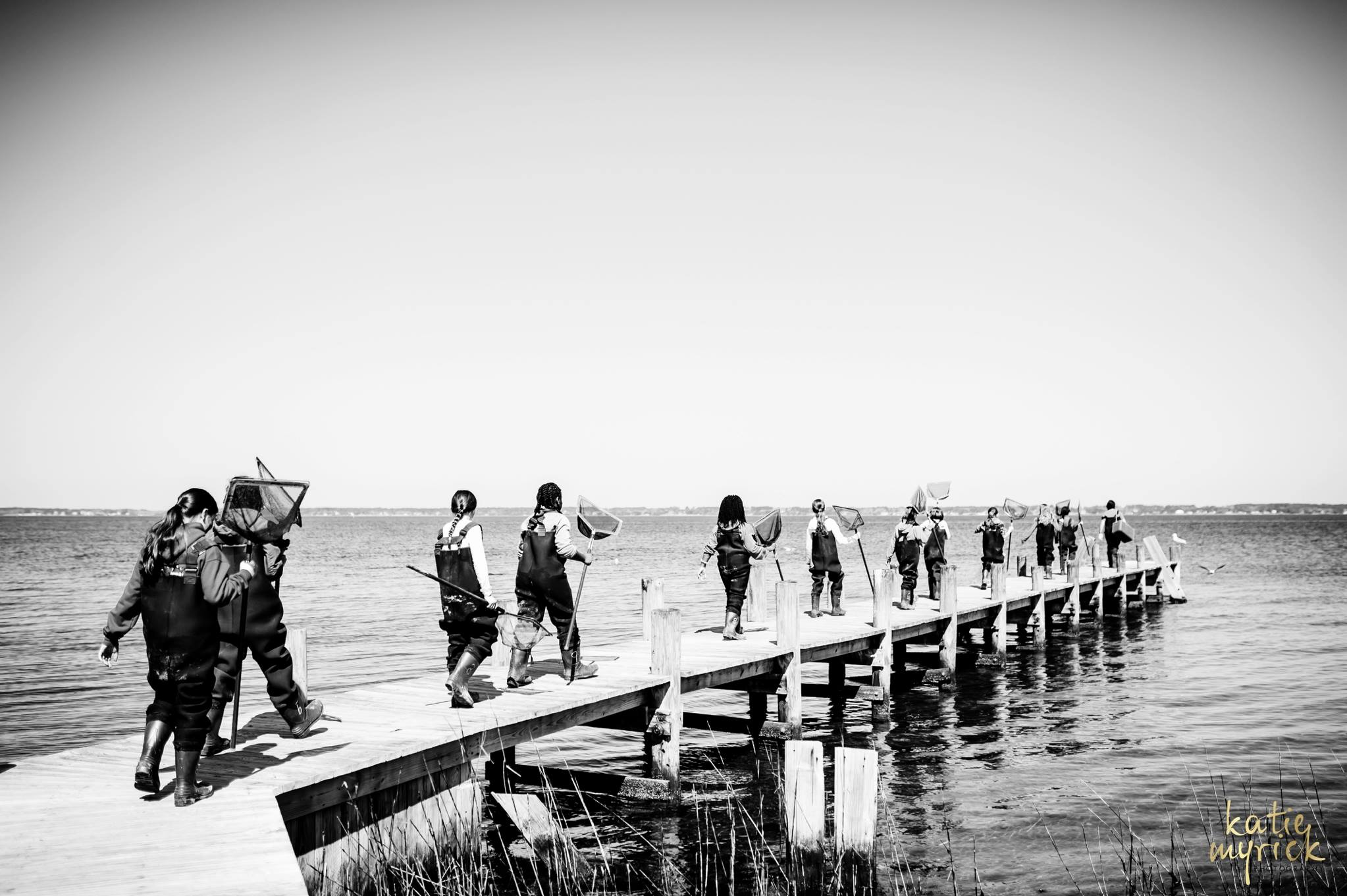 Why Work here
The most important thing we look for in any person who applies to work at the Sound to Sea Program is a love for children. You must have a strong desire to be with them and help them learn. As an instructor at Sound to Sea, you are in the extraordinarily powerful position of giving many students their first look at the natural world, their first experience of loving learning, their first positive, applied experience in the sciences, or their first thought towards protecting our fragile planet. This position is an honor and a responsibility. Each child who comes through the program will only come here one time, and will see whatever you do with completely new eyes.
Class topics vary from island ecology to coastal cultures and human impacts. Instructors create programs and classes for diverse populations and are trained to work with and care for birds of prey and salt and fresh water aquariums.
Our instructors not only get multiple trainings and evaluations to help them grow in their teaching, but we also encourage instructors to complete projects that add to our curriculum.  Instructor projects have included painting murals, re-articulating a whale skeleton, or simply developing their own lesson plans.