---
About Northwest Outward Bound School
We are all more capable than we know. Northwest Outward Bound School challenges students to reach further than they thought possible — physically and emotionally — to find the untapped strength within themselves.
Our programs are based in the dramatic settings of the Pacific Northwest, where learning is emphasized through experience, leadership, and service. Among iconic mountains, rivers, forests, oceans, and deserts, students discover skills that last a lifetime, compassion for themselves and others, and a new understanding for what they can achieve.
Northwest Outward Bound School teaches character development, compassion, integrity, and leadership skills. Learning can occur anywhere and everywhere. The positive outcomes our students experience – whether they are middle and high school age, college age or adults – manifest in the form of increased self-confidence, awareness and respect for the interdependence of individuals and a desire to make a positive difference in their own lives and in the lives of others. Strangers become life-long friends. Small accomplishments on a course become life-long habits. Through shared challenges, adversity, failure and success, students discover and develop new skills, confidence and passion.
The idea that "you are needed," no matter who you are, is a critical ingredient to the success of Outward Bound programs. And it is this element of inclusiveness and reliance on teamwork that sets an Outward Bound expedition apart from any other learning experience; expedition members are "crew, not passengers."
Outward Bound doesn't only encourage students to contribute to the group; we require it. After all, on an Outward Bound expedition, awareness and respect of others is not optional; it is necessary for success.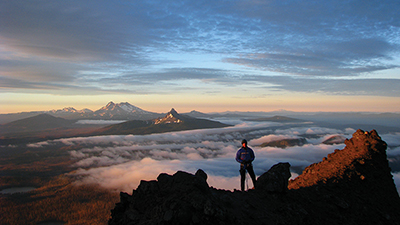 Why Work here
With over 50 years of innovation in experiential and outdoor education in the Pacific Northwest, Northwest Outward Bound School (NWOBS) continues to change lives through challenge and discovery. Our transformative and educational wilderness courses are set in some of the most dramatic and stunning parts of the United States. NWOBS was founded in 1965 and facilitates wilderness-based programs in Oregon, Washington, and Idaho, and also serves urban youth and schools in the Portland metropolitan area. As an Outward Bound School, we are committed to the core values of compassion, integrity, excellence, equity, inclusion and diversity, and strive to achieve the following outcomes: building character, developing leadership skills, and creating an ethic of social and environmental responsibility.