---
About Mile High Youth Corps
Help youth make a difference in themselves and their community through meaningful service opportunities and educational experiences.
At MHYC, we believe supporting the development of youth ages 17-24 has long-term impacts on individuals, communities, and the environment. For 28 years, we have combined meaningful paid service opportunities in career pathways with education and personal exploration to help young adults discover their strengths and learn to lead. MHYC offers career pathways in land, energy & water conservation, construction, and health & wellness. When youth know themselves, feel supported, and can serve others, they will change the world!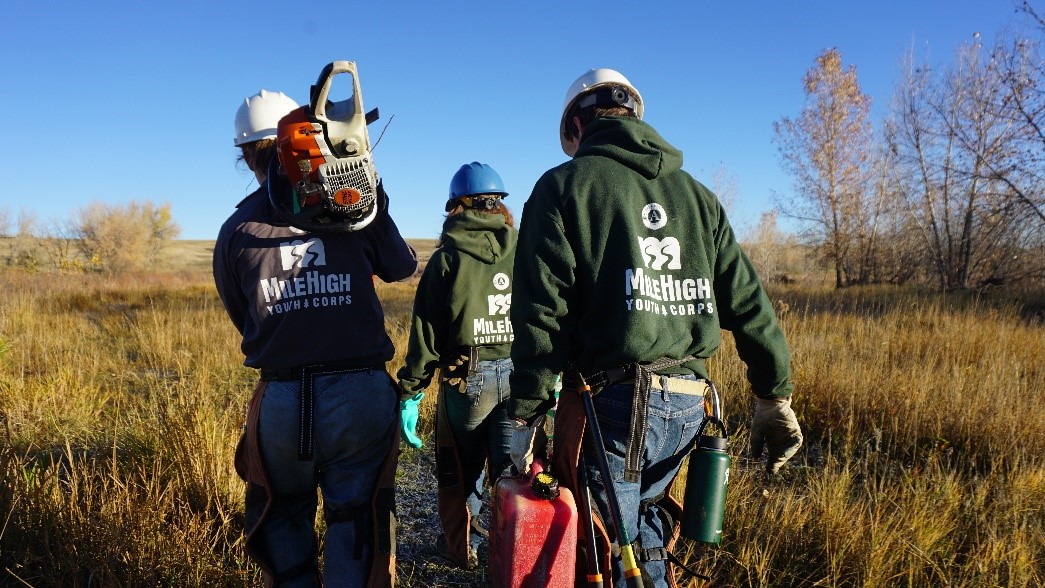 Why Work here
Would you like a job where you can make a difference?
Do you want to know what it's like to be excited to go to work?
Do you want to benefit your community?
Do you want to be outdoors every day?
Do you want to make friends that will last a lifetime?
If you want to know the feeling of building something that's going to last….
If you want to be part of a team and push yourself to your limits…
This is what we do.
Never had a job outside? Not sure if you like this kind of work? That's okay! Our goal is to support you with the knowledge and team that you need to be successful. We will provide you with hands-on training related to all projects.
All we ask is that you bring your dedication to hard work, a positive attitude, and a commitment to a year you'll never forget.