---
Wildland Restoration Team Leader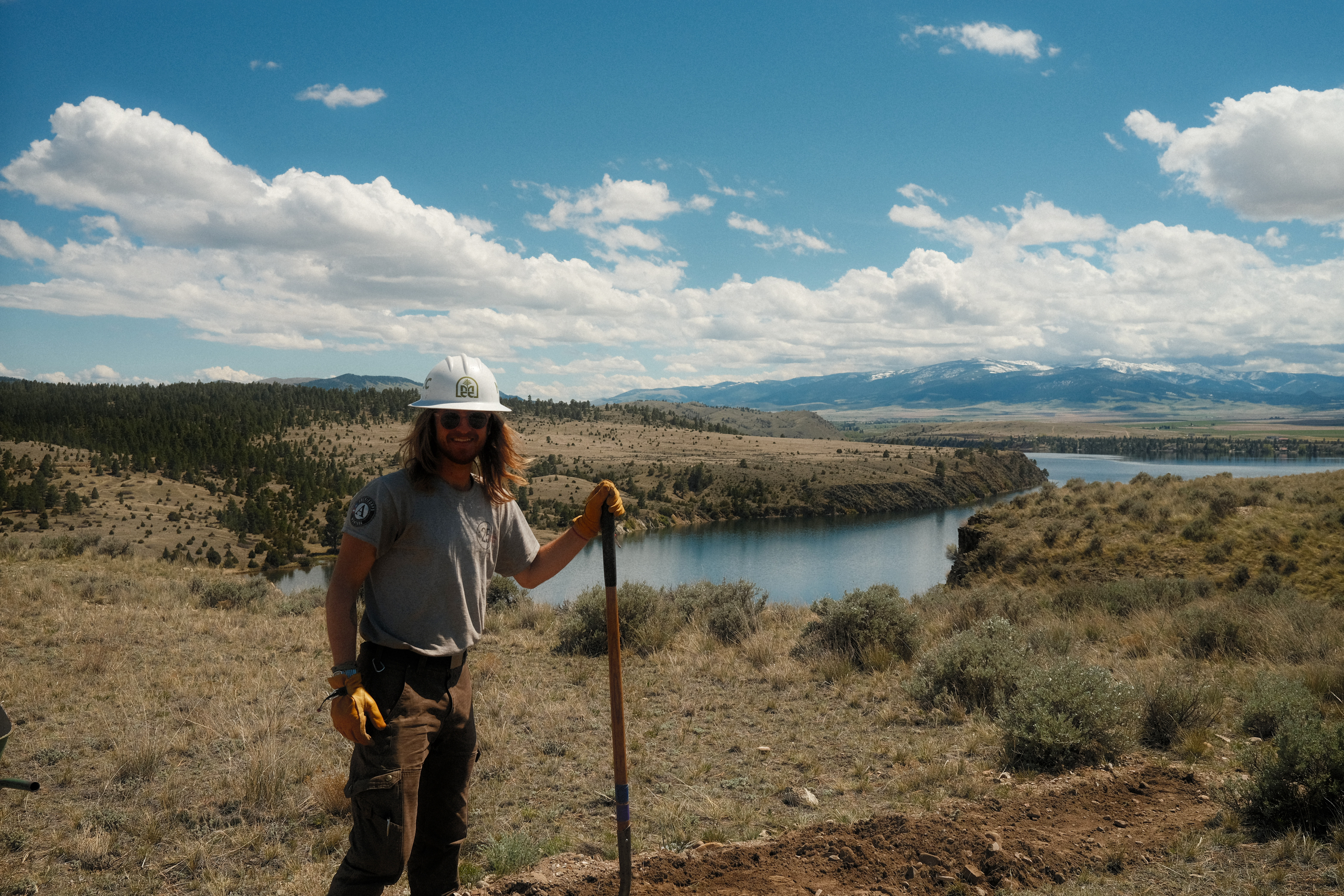 Additional Job Details
International Applicants Allowed?

No
Work Visa Sponsoring Available

No
Job Overview
GAIN PROFESSIONAL JOB SKILLS, CONTRIBUTE TO CLIMATE RESILIENCE, AND LAUNCH YOUR NATURAL RESOURCE CAREER!
Housing Opportunities Available!!!
Our Wildland Restoration Team Leader has an opportunity to keep wild places wild.  Wildland Restoration Teams participate in a variety of innovative wetlands and habitat restoration projects, including managing invasive plants through herbicide application, seed collection, and various mesic restoration techniques including beaver mimicry.  Projects are often rigorous, requiring participants to carry a heavy backpack sprayer and working in hot weather across rugged terrain while wearing protective gear.  These crews have an opportunity to be on the cutting edge of large landscape conservation initiatives.  Wildland Restoration Teams mitigate invasive plants in the remote Selway Bitterroot Wilderness, Glacier & Yellowstone National Parks, and on the breathtaking plains of eastern Montana. Crew Leaders also earn Herbicide Applicators Licenses.  
Our Wildland Restoration Team (Mesic Restoration) in Helena will work with mesic restoration techniques and in-stream beaver-dam analog construction, a simple, effective, and non-invasive approach to riparian restoration. This crew will work with a diverse range of stakeholders (private, government, and non-profit) in order to achieve large scale land conservation efforts with rural communities throughout the state of Montana. This is a great opportunity for recent college graduates who have experience in restoration to gain practical field experience in a rapidly growing area of conservation, with and a strong potential for future career paths. 
Location: Missoula
Program Dates: 2/28/2022- 8/12/2022 OPEN TO A LATE START!
Living Allowance: $837 biweekly before taxes are taken out
AmeriCorps Education Award: $3,247.50 ($4,546.50 longer term) upon completion of the program
Health Insurance: Provided at NO COST
Member Assistance Program: Free 24/7 access to confidential behavioral health counseling, financial assistance, medical/legal advocacy, and more!
Food Per Diem while on Projects
Housing Opportunities Available!!!
Check out our Frequently Asked Questions to learn more!
There are multiple benefits with an AmeriCorps Term of Service!
Apply Here!
MCC seeks to provide access and opportunity to a diverse group of staff and participants, while continuing to identify and reduce barriers to being involved in our organization and programs.  We encourage applicants of all backgrounds to apply.
Special Benefits
Education award

 for successful completion of the term of service ranges from $1311.11-6,195.00 pending your term. 

Free health insurance

is available on your first day; all participants are covered by Workman's Compensation insurance while on the worksite

Member Assistance Program (MAP)

; enrollment in this program provides FREE access to 24/7 behavioral health resources, as well as financial planning, legal assistance, life coaching, and more! 

MCC provides

$10 per person/per day per diem

for food while on MCC projects.  

Certain qualified student loans may be put in forbearance while serving with AmeriCorps.  

MCC provides uniform work shirts, hooded sweatshirts, transportation to work sites, tools, safety equipment (hard hat, work gloves, ear protection, and safety glasses) and group camping gear. 

Network with project partners in federal, state, and nonprofit entities for future career opportunities

Training in resume building, interviewing, and federal hiring

Technical skills training/certifications (depending on position) in crosscut, chainsaw, first aid/CPR, defensive driving, hand & power tool use, trail maintenance and construction, habitat management and improvement, backcountry travel, Leave No Trace, Herbicide Applicators' License, and more

All leaders are guided by experienced staff through MCC's leadership development program, crafted and refined over two decades to enhance our participants' knowledge in the areas of leadership, communication & team building, stewardship, and hard work for quality results. 

Work in some of the most beautiful, wild, and protected places in the Northern Rocky Mountains and Plains

Develop life skills, work skills, and a strong service ethic
Minimum Requirements
Qualifications:
High school degree, GED, or willingness to work towards obtaining a GED
US Citizen, National or lawful permanent resident
Ability to pass a National Service Criminal History Check
Ability to eventually hike 3-20 miles per day in terrain that can be steep, rocky or uneven, often wearing a 45lb backpack while carrying tools and sometimes backpacking with full packs of 60 – 70lbs
Ability to lift up to 35 pounds repeatedly and use hand and power tools
Effective written and oral communication skills
Ability to obtain Wilderness Advanced First Aid/CPR training. (Training is reimbursable to allotted amount/ MCC provides training)
Demonstrates desire to serve the community and the environment
Embraces willingness to work long, hard hours in all weather conditions; ability to be away on overnight trips for up to 10 days at a time
Commitment to completing term; available for duration of entire term of service
Valid driver's license, ability to pass a Motor Vehicle Records check
21 years old on the start date of the program